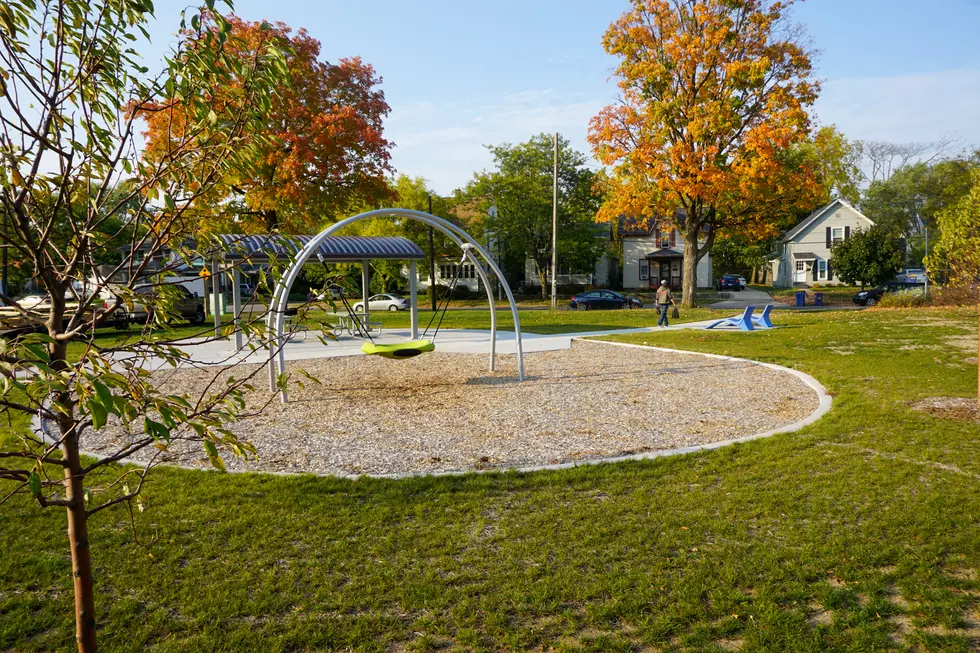 Former Vacant Lot Transformed into Grand Rapids' Newest Park
City of Grand Rapids
An empty lot on Grand Rapids' westside has a new look! The City of Grand Rapids announced today the completion of improvements at Lexington Park.
The space, which is next to to the site of former Lexington Elementary School, was donated to the City in 2013. The $160,000 for park improvements was funded by a 2013 voter-approved parks millage.
Lexington Park at 48 Gold Ave NW now features a new picnic shelter with a grill, new swing set, outdoor seating, improved landscaping, and a hammock grove.
Check out pictures below!
I don't think I've seen a hammock grove at a city park before-- That's an awesome feature!
Lexington Park also has a paved bike and walking trail.
David Marquardt, the City's parks and recreation director said in a release,
"The new features at Lexington Park create more opportunities for the community to stay healthy and connected with each other. These improvements wouldn't have been possible without the creative design input of neighborhood residents in 2018."
Grand Rapids' Newest Park
Enter your number to get our free mobile app