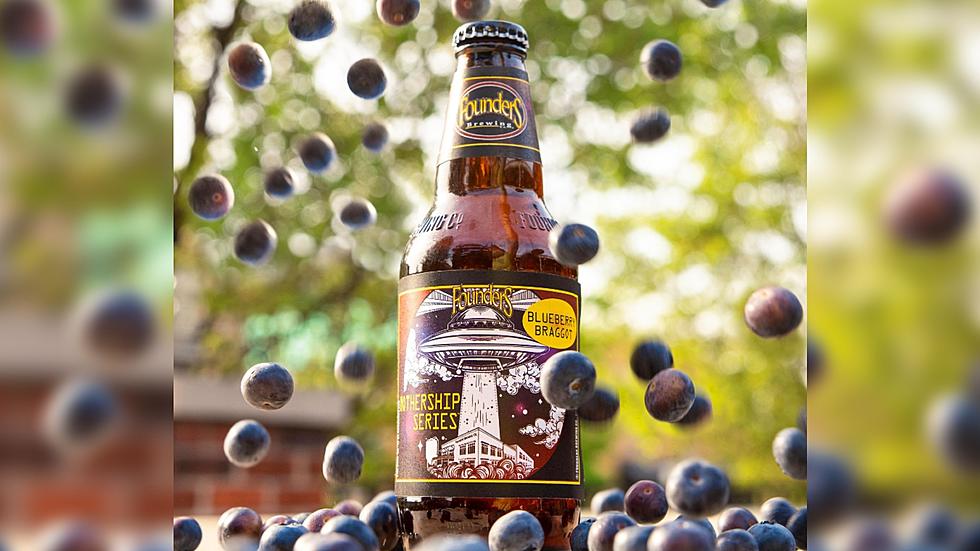 Founders Brewing to Release Michigan Blueberry Mead Beer
Founders Brewing Co., Facebook
Yum! I think I found my new summer beverage.
Founders Brewing Co.'s upcoming limited-release beer screams "Summertime in West Michigan" to me. I'm from South Haven (the self-proclaimed "Blueberry Capitol of World") and can't wait to try their new "Blueberry Braggot"!
Here's how Founders describes the 9.0% ABV brew:
Part mead, part beer – however you want to characterize it, our Blueberry Braggot is ALL delicious. A delightful marriage of honey and malt – this centuries old style finally makes its way into our lineup with a hefty dose of 100% Michigan blueberries to really set things off!  We don't mean to braggot all but this is one beer you won't soon forget.
Blueberry Braggot is the18th entry into Founders' taproom-exclusive Mothership Series.
The Mothership Series are ultra-limited, brew team favorite beers that you can only get at their Grand Rapids or Detroit taprooms.
On their website, Founders lists the available dates for Blueberry Braggot June 2021-July 2021. They say brews in their Mothership Series usually go quickly, so save the date: Blueberry Braggot will be available exclusively in both of their taprooms in 6-pack bottles and on draft starting June 23.
Founders launched the Mothership Series in May of 2018 with a West Coast-style double IPA called Sleeper Cell. Have you had tried any of their Mothership Series brews? What's your favorite?
They've even got special gear for the series -- check it out here.
How Much Would the Twelve Days of Christmas Gifts Cost in 2020?