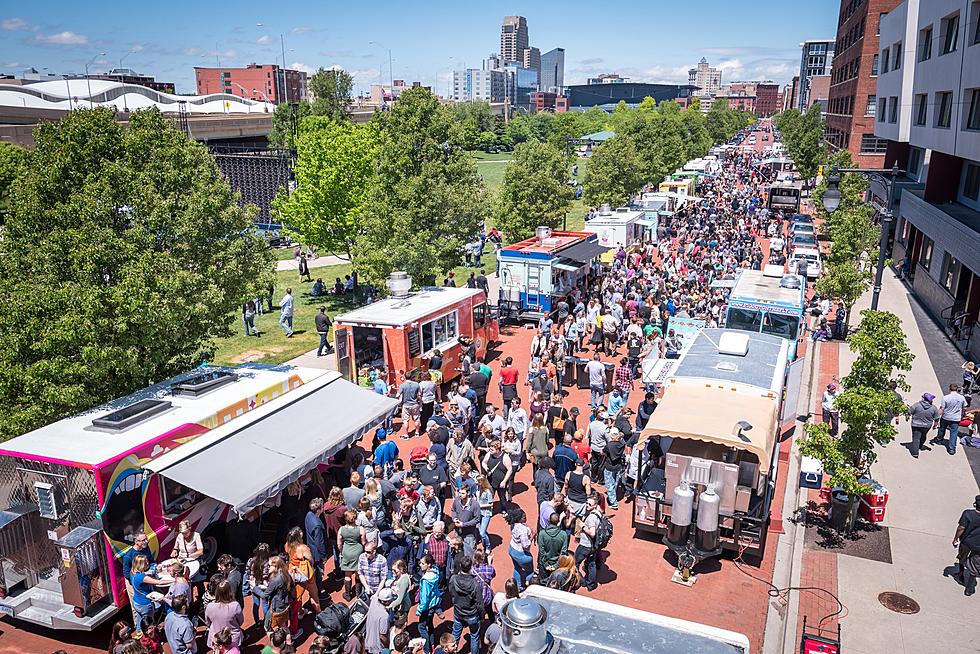 Get Your Food Truck Fix at Grand Rapids Largest Food Truck Festival
Downtown Grand Rapids Inc., Facebook
One of the many awesome things about summer in West Michigan are all the different food trucks out and about. Well, kick off food truck season at an event that proclaims its "Grand Rapids Largest Food Truck Rally"!
When is the Roll 'N Out Food Truck Festival in Grand Rapids?
The Roll 'N Out Food Truck Festival is back for its 4th year.
Hosted by the Grand Rapids Food Truck Association (GRFTA), the event is Sunday, May 22nd on Ottawa Avenue and Calder Plaza 11a.m. to 8p.m.
Up to 38 food trucks are set to participate this year! So your favorite local food truck will likely be there, and you can find some new yummy favorites too!
A list of the exact food trucks participating hasn't been released yet, but you can find the food trucks a part of GRFTA here. It also looks like in past year, food trucks have come from Lansing, Kalamazoo, Muskegon, and other cities to participate in the Roll 'N Out Food Truck Fest.
Additional Activities at Roll 'N Out Food Truck Fest
In addition to alllllll the delicious food, there will also be live entertainment throughout the day and free family fun activities.
You're welcome to bring a bring a blanket to sit on and enjoy food truck fare and live music in the Picnic space.
For updates on the event, and food truck gift certificate giveaways leading up to the Roll 'N Out Food Truck Festival, GRFTA recommends liking the event on Facebook.
Other Food Truck Events Around Grand Rapids in 2022
Food Truck Fridays runs May 20th through September 2nd at Riverside Park, 5p.m. to 9p.m., with 12-17 food trucks rotating weekly.
The Kentwood Food Truck Festival is June 4 and September 17, 11a.m. to 8p.m. at 4900 Breton Road SE. Events include a beer tent and live music.
50 Newish Restaurants & Bars In West Michigan You Should Check Out
These are newish restaurants and bars people in west Michigan recommended for good food and drinks.