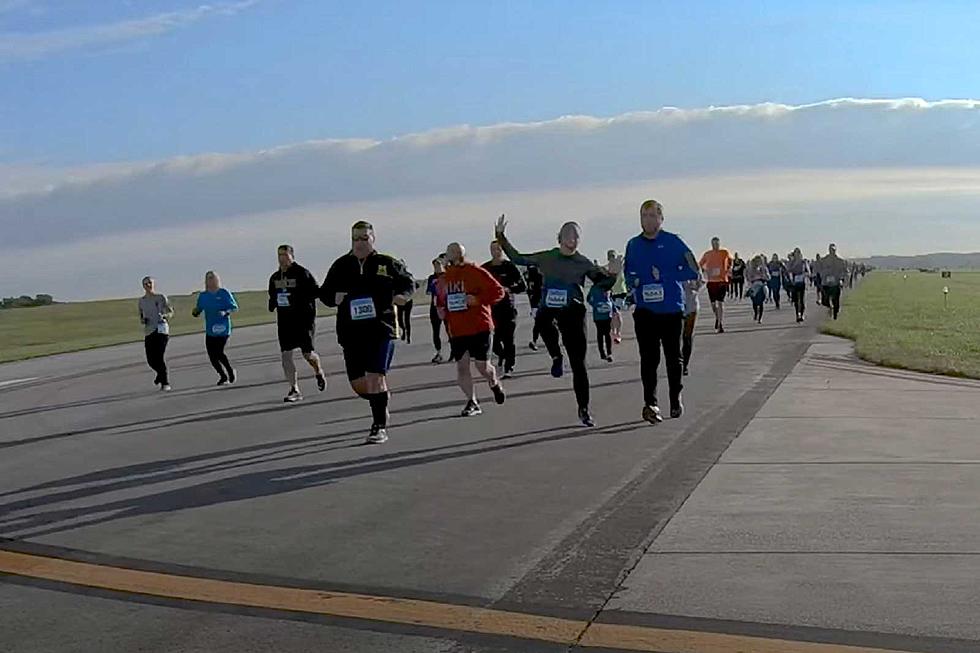 Go For a Run on the Runway at Gerald Ford International Airport
Photo: YouTube/FlyGRFord
It's not every day that you get to go for a run (or walk) on an airport runway. It's against the law, you don't have access to the runway, and there are big planes that will be landing on that runway that would be an issue.
Coming up on Saturday, September 25th, at 9 am, you will get an opportunity to run/walk on the runway at Gerald R. Ford International Airport. It's the Runway 5K. It returns this year after being cancelled in 2020 because of COVID-19.
You will start your run on the service drive connected to a runway before eventually heading out onto one of the major airport runways for the 5K race. (No planes will be landing on the runway you are running on! That would make for a unique challenge wouldn't it?!)
Some of the proceeds from this year's Runway 5K will go to The Family Hope Foundation. The money will support resources and offer therapy scholarships for families of children with special needs.
There will be finishers medals for everyone who completes the 5k and fun run. There will also be awards for the top 3 overall males and females in the 5k. Additional medals will go to the top 3 males and females in the following age groups: 14 and under, 15-19, 20-24, 25-29, 30-34, 35-39, 40-44, 45-49, 50-54, 55-59, 60-64, 65-69, 70+.
If you want to take part in this event you need to sign up now. The race will sell out. Registration for the Runway 5K is capped at 1200 participants. The 5K is $39 and the 1 Mile Run Run is $25. There is also a virtual 5K and 1 mile available.
Click this link to get registered. For additional information, here is the race website. They also have a Facebook page.
Here is a video from the last Runway 5K in 2019...
READ MORE: 10 free apps to help you get fit in our new normal