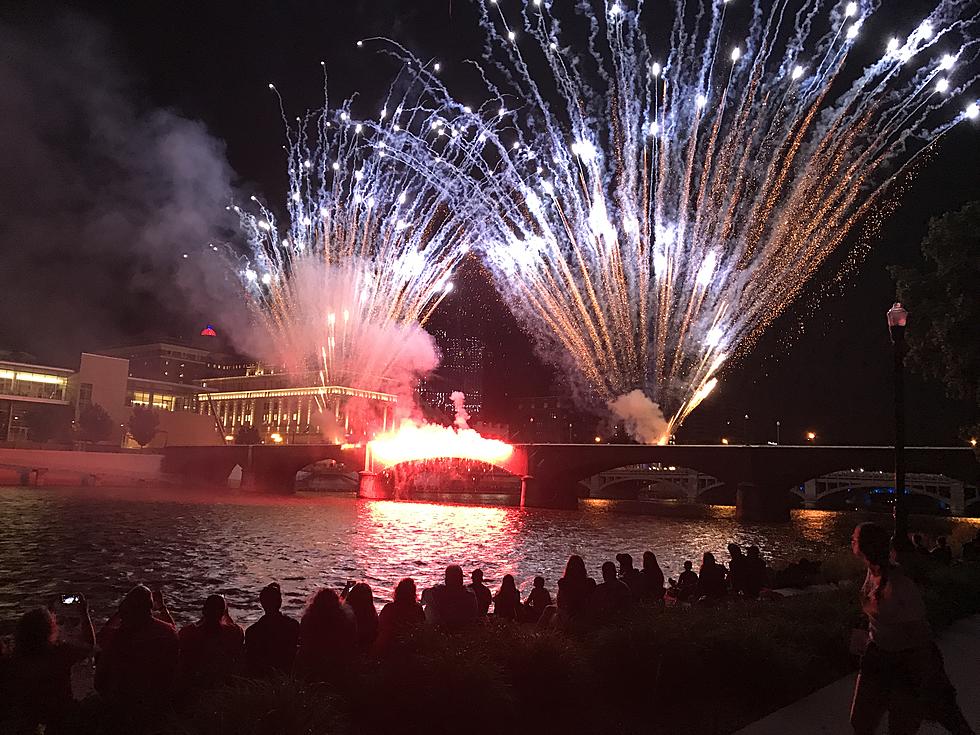 Grand Rapids 4th of July Fireworks 2020 are Canceled
Wendy Reed/Townsquare Media
Another big summer event in West Michigan has been canceled due to COVID-19.
Wood TV 8 reports that Riverbank Events and Media announced Wednesday morning that all planned activities surrounding the Fourth of July fireworks show downtown Grand Rapids will not happen this year.
Russ Hines CEO of Riverbank Events and Media said in a release,
"We understand how much the residents of Grand Rapids and surrounding areas look forward to coming together as a community this year, maybe more than other years to celebrate our history, traditions and everything we love about America.

To protect public health and abide by state restrictions with regards to social distancing, the annual firework display will have to wait until next year. Each year our fireworks display draws tens of thousands of people to Ah-Na-Ab-Awen Park and surrounding areas in downtown Grand Rapids. Ultimately, the community's safety is our number one priority. Acceptable social distancing measures would be difficult, if not impossible to maintain between those in attendance. In addition, the costs to add the PPE equipment, police and fire personnel that would be needed make this financially challenging for all parties."
Riverbank Events and Media did announce that next year the Grand Rapids fireworks will take place on July 3, 2021.
Enter your number to get our free mobile app
Feel Good Photos From Around West Michigan