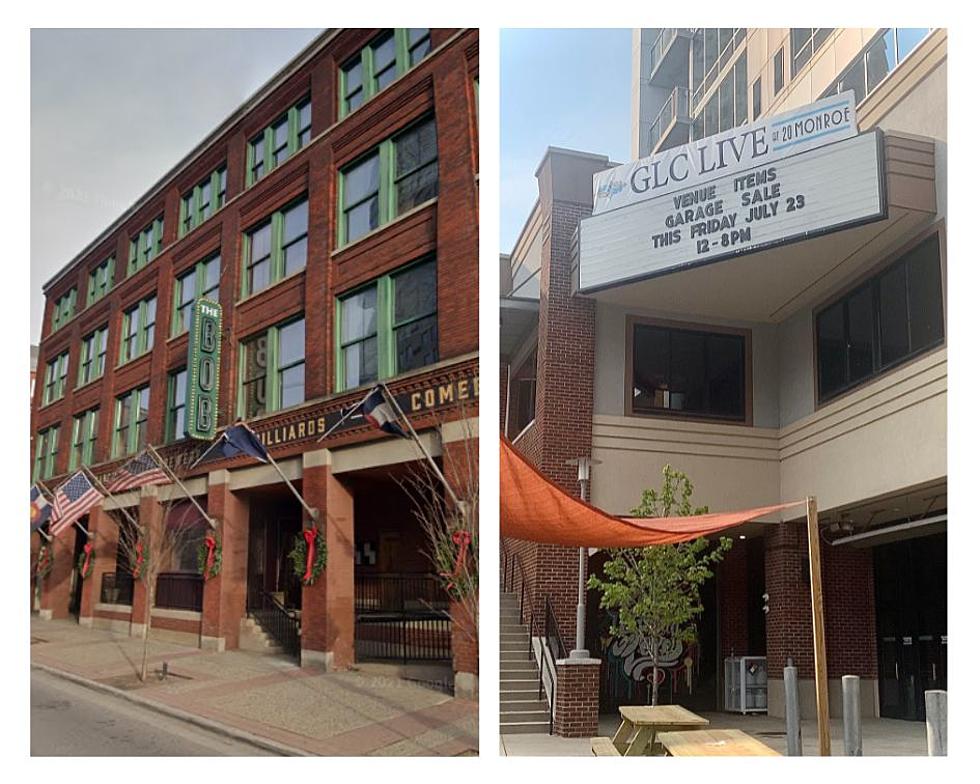 Is A Casino Moving Into The BOB in Downtown Grand Rapids?
📷 Google/Janna/TSM
News of the sale of the BOB last week has people wondering just what's going to happen to the entertainment complex in Downtown Grand Rapids.
Now a report from MiBiz says that all the businesses inside the BOB have been notified that they will be closing:
Gilmore Collection CEO Greg Gilmore did not respond to questions about the business closings or the pending sale, though he did say a press release would be issued on Thursday.

However, sources who work in The B.O.B. have confirmed that all of the businesses in the building are scheduled to close by Jan. 1
What is going to happen to the BOB in Grand Rapids?
One thing we do know is that the BOB is literally a 'Big Old Building' and that there's a lot of space that could be used for entertainment purposes, in fact, there are over 70,000 square feet of space in the current configuration. With all the current businesses closing, that's a ton of space in a prime location in Grand Rapids.
Who is buying the BOB & 20 Monroe Live?
While we don't know who the buyers are, real estate broker Ray Kisor, who helped execute the sale, told Fox 17 that the buyers for each venue are 'similar but different' buyers.
So what could be taking over the building?
Well, we know that back in June that 20 Monroe Live changed its name to GLC Live at 20 Monroe. This naming deal was made with the Gun Lake Casino.
We also know that the Gun Lake Tribe has an investment group that recently partnered with the Waseyabek Development Corporation to purchase McKay Tower in downtown Grand Rapids.
So perhaps the investment group and/or the Gun Lake Casino could be the potential new buyers for both properties? That would qualify as 'similar but different'.
Would that mean a casino in Grand Rapids?
Perhaps, there have been rumors for years that downtown GR has been a target for numerous casino operators in the state, including many sovereign tribal nations.
What does the Gun Lake Tribe have to say?
James Nye, Gun Lake Tribe Spokesperson, says that their current deal is with Live Nation only:
GLC's partnership with 20 Monroe is with Live Nation for a naming sponsorship only; we have no agreement with Gilmore collection.  That is the extent of GLC's involvement here.
So at this point, we're all waiting to find out 'What's Happening To The BOB'?
50 Newish Restaurants & Bars In West Michigan You Should Check Out
These are newish restaurants and bars people in west Michigan recommended for good food and drinks.