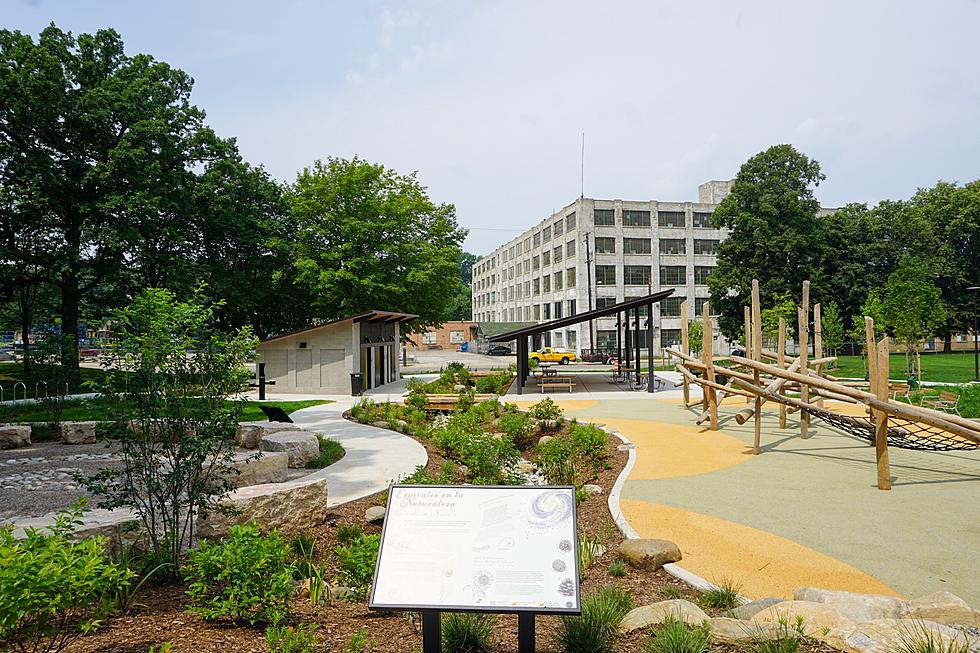 Grand Rapids City Park Gets $1.5M Makeover [PHOTOS]
City of Grand Rapids
A southwest Grand Rapids city park is now open after getting $1.5 million in renovations.
Roberto Clemente Park
 at 546 Rumsey St SW has been majorly upgraded with a new play area, outdoor classroom, picnic shelter, and more!  Check out photos of the new facility in the gallery below!
According to the City of Grand Rapids, the $1.5 million construction project was funded by the voter-approved Parks Millage that was passed in 2013, a Michigan Department of Natural Resources Trust Fund grant, and green infrastructure funding from the City's Environmental Services Department.
Roberto Clemente Park has been around for more than a century, so I can imagine it was time for some upgrades! Originally founded in 1911, the park was renamed in 1983 after the passing of Pittsburgh Pirates star outfielder Roberto Clemente.
The recent improvements at 11.9-acre Roberto Clemente park include:
• New universally accessible outdoor discovery area featuring a play area, seating, and an outdoor classroom space
• Universally accessible 6-foot-wide and 8-foot-wide concrete trails and new energy efficient
• New picnic shelter and an all-gender restroom building that meets universal design standards
• New furnishings like bike racks, benches, picnic tables, grills, drinking fountain and trash bins
There are even going to be Domino/Chess combo game tables coming later this month!
Roberto Clemente Park also has new stormwater infrastructure that will protect the Grand River and Lake Michigan. Upgrades include:
• New green infrastructure like bioswales, rain gardens and educational signage throughout the park
• Native meadow plantings that naturalize the passive areas, filter pollutants and help reduce stormwater run-
The freshly updated Roberto Clemente Park is now open to the public and ready to explore! The City of GR says to stay tuned for a formal ribbon cutting event later this summer.
Roberto Clemente Park $1.5M Update
MORE: The Ten Most Beautiful Campgrounds in Michigan
SEE MORE: Michigan Landmark Postcards Featuring Negative Yelp Reviews