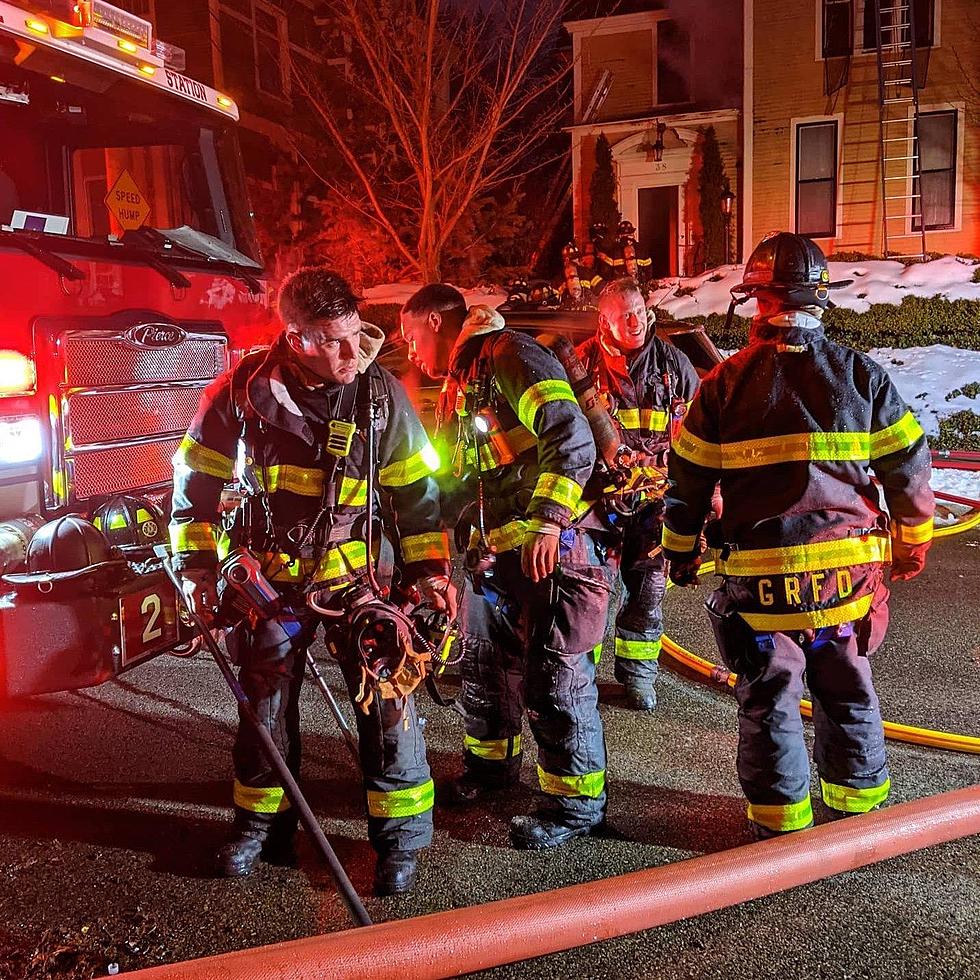 Grand Rapids Fire Department Holding An Open House To Recruit New Firefighters
📷 Grand Rapids Fire Department/Facebook
The Grand Rapids Fire Department is holding an open house for those interested in becoming firefighters this Saturday at the Kroc Center.
The open house is part of a month-long recruiting drive by the department.
In a press release to the public the department lays out details for those who want to stop out this Saturday from 10am-1pm.
Individuals interested in learning more about a career in the fire service can speak to City of Grand Rapids fire professionals directly and apply in person at a recruiting open house 10 a.m. to 1 p.m. this Saturday, Oct. 23. The event takes place at the Salvation Army's Kroc Center, 2500 S. Division Ave., Grand Rapids.
Those interested in applying for the position of firefighter can do so using the City's I-pads provided at the event. Representatives from the City's Fire and Human Resources departments also will be available to explain the hiring process. City's application period runs through Monday, Oct. 25.
Applicants must be at least 18 years old, possess a high school diploma or GED, have a valid driver's license, at least 20/30 corrected vision or 20/100 for uncorrected, and no felony convictions.
GRFD members start at $48,796 annually. The department also boasts an attractive work schedule, paid sick leave/vacation/holidays, medical, dental, and vision, pension plan, tuition reimbursement, Flexible Spending Accounts (FSA), Employee Assistance Program (EAP), and homeownership grant opportunities in target areas.
The Grand Rapids Fire Department values the residents of and visitors to the city of Grand Rapids and its surrounding area. As such, we strive to employ a diverse group of people dedicated to ensuring their safety and assisting them in any way possible. We want to receive applications and ultimately hire people who desire to be excellent at this craft and who are interested in protecting this community. -Fire Chief John Lehman
The Fire Department encourages those that are interested to attend the Kroc Center open house or visit its recruiting website: www.joingrfire.com and apply at: www.governmentjobs.com/careers/grandrapids.
These Are the Cutest Dogs in West MIchigan