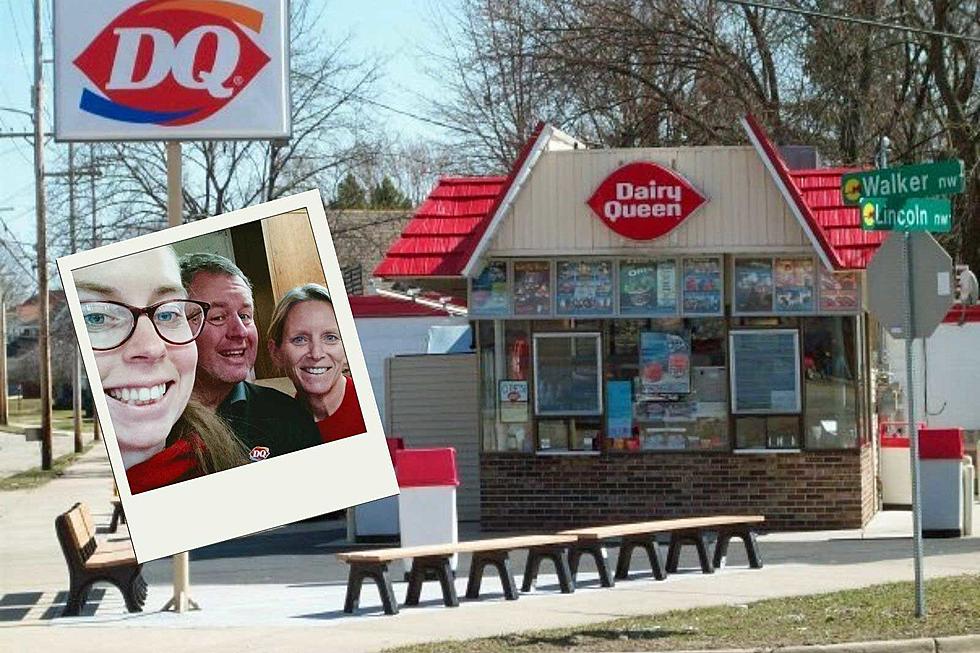 Grand Rapids' Last Dairy Queen Announces Opening Day for its Final Season
Photo: Photo: Dairy Queen (Treat) (1138 Walker Ave NW, Grand Rapids, MI), Canva
This is one of those good news/bad news stories...
For people who love visiting the last remaining Dairy Queen in Grand Rapids -- they have announced the  opening date for this year. The bad news -- it will be the final season for the current owners.
First the Good News
The Dairy Queen, at 1138 Walker on the northwest side of Grand Rapids, will kick off their 2023 season on Thursday, March 2nd. Here's your chance to get your DQ favorites -- ice cream cones, Buster Bars, Dilly Bars, Blizzards, and more frozen treats.
Now the Bad News
Last year, the Dairy Queen on Fulton Street in Grand Rapids closed its doors. They hope to return this year as perhaps an ice cream shop with a different name, but as of now, the building remains empty and all the signage has been taken down.
The Fulton Street Dairy Queen Is Closed For Good
That leaves the Walker Street Dairy Queen as the last remaining location in the city of Grand Rapids. (There are other Dairy Queens located in Grandville, Allendale, Holland, and Greenville). Find the Dairy Queen nearest you.
After over 65 years and five generations making those tasty treats, John Hunt and his family are stepping away at the end of the 2023 season. For over 60 summers they have been there to cool us down with a frozen treat.
Here is how the Walker Street Dairy Queen looked in the early 70s...
A recent post on Facebook explains:
Our family made it through recessions, employee shortages, many life changes, and even COVID but it is becoming increasingly difficult to run a small family business. We have found some amazing teenagers, now adult friends to help us work their summers with us too. Some of them are coming back this season to bid it all farewell.
They look forward to opening for their final season. At this point there is no vision for next year. Will someone else buy the franchise and continue at that location?, or will another DQ disappear in West Michigan? I think most residents would hope that the Dairy Queen tradition continues for a long time -- just with new ownership. Time will tell.
Here is the entire post from the Dairy Queen (Treat) Facebook page:
Grand Rapids Needs These Popular Restaurants And Businesses in 2023
These are the top restaurants and businesses people in Grand Rapids would like to see open up in 2023.