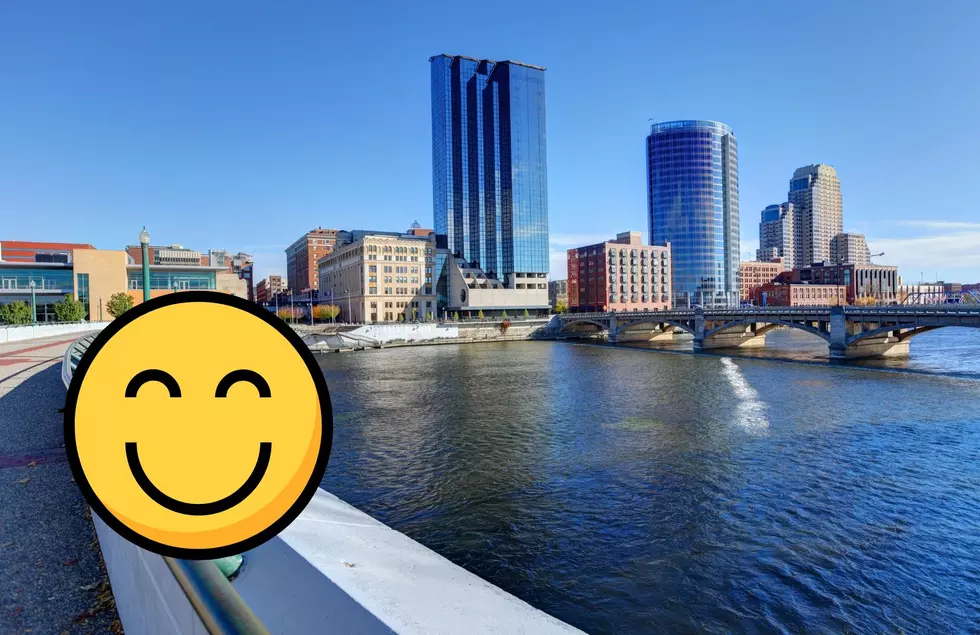 Grand Rapids Named One of the Happiest and Smiliest Cities in The US
Canva
They say that money can't buy you happiness, but apparently living in Grand Rapids can give you some.
According to data analysts at HouseFresh Grand Rapids is ranked 11th in Happiest Cities in America, and we're smiling a little more, because we're 9th in the US at being the smiliest.
And yes, those are different rankings because according to their report, "happiness" and "smiliness" are not the same, because not every smile indicates happiness, and not every happy person smiles.
Why is Grand Rapids so happy?
Well, that's not just a quick and easy question. When the data analyists in this survey studied selfies of all of us here in Grand Rapids, they found that we just tend to smile more genuinely. The smile index used to gauge happiness isn't able to see the exact reason why.
However, why wouldn't we be? We live in a beautiful area, with amazing food and entertainment options, not far from a beautiful beach. It's pretty easy to see why people in West Michigan are smiling across the board.
How happy is the rest of Michigan?
Michigan ranks 23rd for smiles (with an average 57.63% smile intensity according to the data) but we are actually the 14th happiest state in the US. according to a full emotion analysis of the state's selfies.
How did they figure out who is the happiest?
To work out the happiest cities and states, analysts used a Face API happiness score. They then averaged scores for the faces detected by Face API in each location, and ranked them from there.
For the smiliest cities and states, analysts used the data from the other study and decided  that a face has a smile if its smile score was greater than 0.75. The locations were ranked by the percentage of people smiling.
So if you don't find yourself smiling about living in Grand Rapids, you may be the only one. Try to enjoy!
50 Newish Restaurants & Bars In West Michigan You Should Check Out
These are newish restaurants and bars people in west Michigan recommended for good food and drinks.