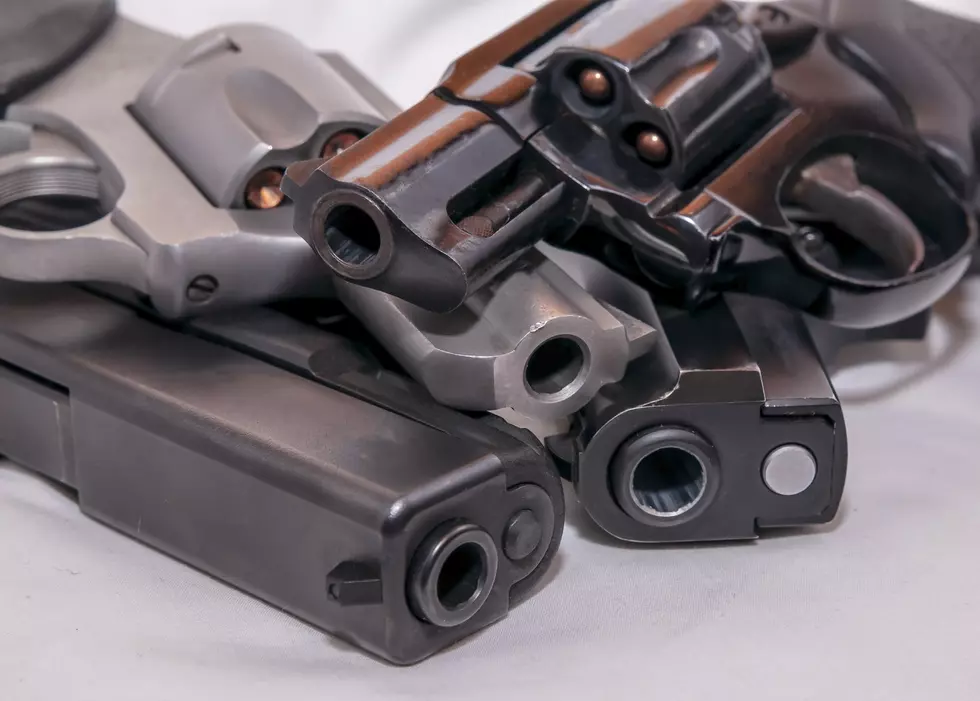 Grand Rapids Police Department Announces Gun Buyback Events
Althom/ Thinkstock
The Grand Rapids Police Department has announced a new gun buyback program.
According to a release, it's part of the GRPD's ongoing efforts to reduce violent crime in the city.
Police say that people will be able to dispose of firearms in exchange for a pre-paid gift card with no questions asked.
The amount of each gift card was not mentioned in the release. They do say that quantities of gift cards are limited and subject to availability.
The first gun buyback event is Saturday, Oct. 24 from 12 p.m. to 4 p.m. at 1534 Kalamazoo Ave. SE. The second event will be Saturday, Nov. 7 from 10 a.m. to 2 p.m. at the Genesis Non-Profit Housing Corporation.
Anyone wanting to drop off firearms should bring them unloaded and in the trunk of a vehicle. GRPD say staff will not ask questions or collect any personal information.
Police Chief Eric Payne said,
This program will help us get guns off the street and provide community members, who no longer want to have legal firearms in their home, a place to safely dispose of them. Removing these weapons will make the community safer by limiting access to firearms by those emboldened to use them in criminal acts.
As Wood TV 8 points out, it has been a particularly violent year in Grand Rapids, with 27 homicides so far in 2020.
Enter your number to get our free mobile app
Spotted Lantern Fly: Possibly Michigan's Next Invasive Species