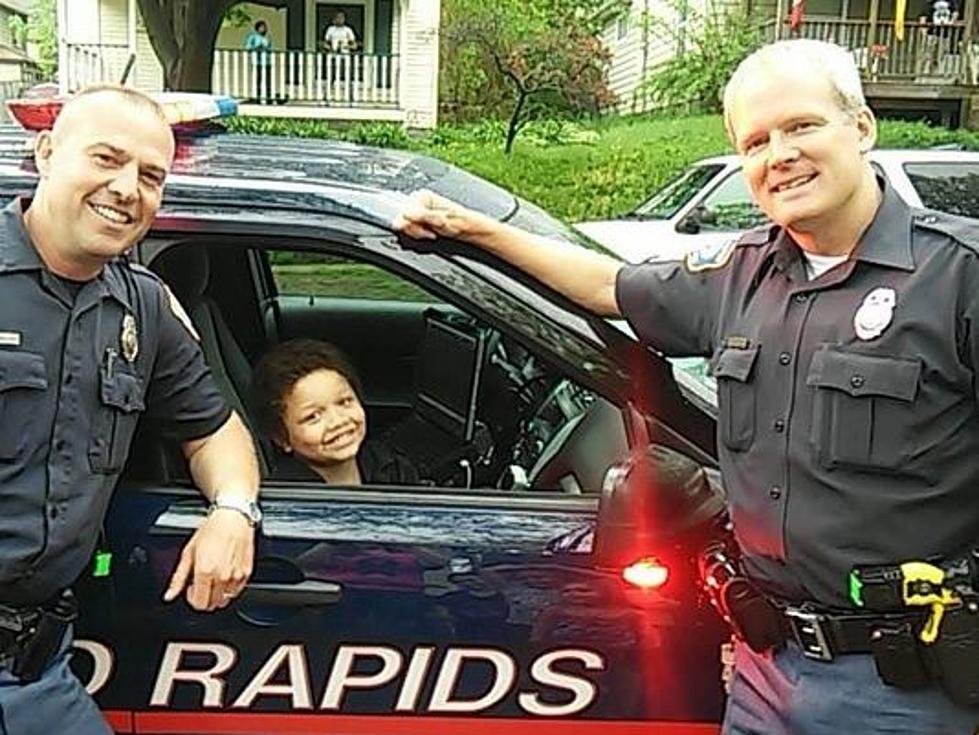 Grand Rapids Police Officers Visit Young Boy's Birthday Party
Courtesy of the Grand Rapids Police Department
Two Grand Rapids Police Department officers gave a Grand Rapids boy a wonderful birthday surprise.
Officers Kooyer and Laudenslager made an appearance at a party for nine-year-old Darius Whitfield. The Grand Rapids Police Department posted a photo of the officers with the boy on their Facebook page on Tuesday, and it's been liked nearly 2,500 times since then.
The Darius' mother told WZZM-13 that once the kids knew the officers being there didn't necessarily mean that they were in trouble, they loved checking out the police cruiser.
Darius was excited because, "They let me go in the car and turn the light on."
The officers said they hope to see Darius in uniform in about 13 more years.