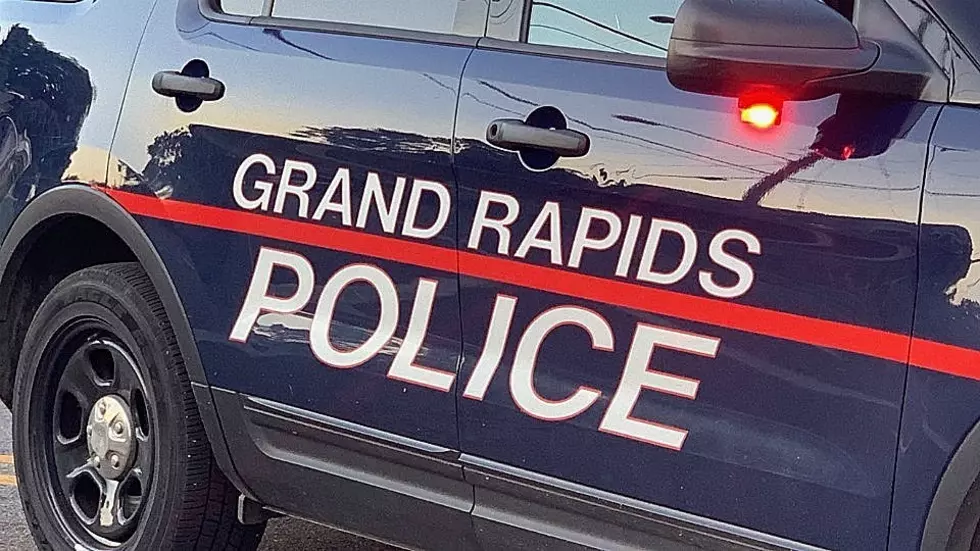 Grand Rapids Police Searching for Hit & Run Driver That Left Pedestrian Dead
GRPD/ Facebook
A hit-and-run has resulted in the tragic loss of a life in Grand Rapids.
The incident occurred on Wednesday night near Division Ave NE and Michigan St. NE around 10:30 p.m. Grand Rapids Police told WOOD-TV that a car struck a person and then drove off. Investigators believe the suspect is driving a 2013-2019 white Nissan Rogue and has front-end damage due to the crash.
The victim has been identified as a 59-year-old man from Grand Rapids whose name is being kept private for now. He was found dead at the scene.
GRPD's Traffic Unit asked people to avoid the area as they investigated the scene last night. No further information has been released but law enforcement are asking for the public's help in finding the suspect, or if anyone has any information about the hit-and-run. If so, contact the Traffic Unit at 616.456.3322 or make an anonymous tip to the Silent Observer at (616) 774.2345.
Hopefully someone has some type of information that can help police solve this case, or the suspect turns himself in, because this man's family deserves answers.
In celebrity news, Nicki Minaj's father was killed in a hit-and-run accident a couple weeks ago in New York's Long Island. The 70-year-old man ended up turning himself into police and was charged with two different felonies. Nicki has yet to comment on the death of her father.
Check It Out: A Look At Grand Rapids From Up High