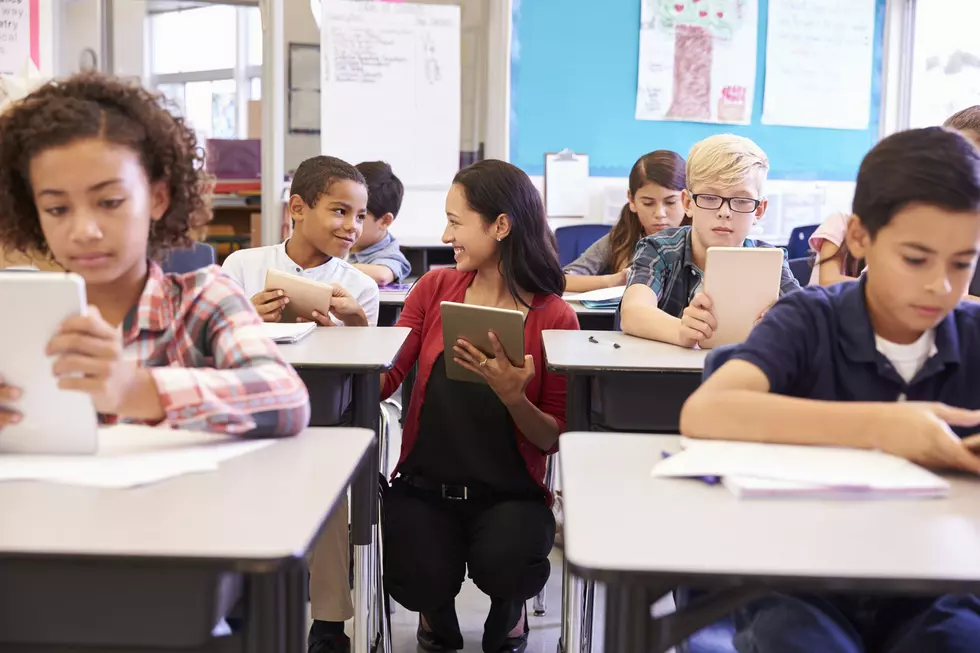 Grand Rapids Public Schools Holding Job Fair for Teachers & Other Staff
monkeybusinessimages
Another day another job fair! Almost every industry is hiring right now and that includes West Michigan's largest school district.
The new school year will be back in session before you know it and Grand Rapids Public Schools is in need of not only teachers but several other staff members such as custodians, secretaries, principals, technicians, social workers, coaches, psychologist, cooks, and security officers just to name a few. So what better way to fill all these open positions? With a job fair, obviously.
Save the date for Saturday, August 14. GRPS is hosting the job fair from 10a-12:30p at 1400 Fuller Ave. On-site interviews will be conducted and if you have any questions or need more information regarding a certain position, contact Adriana Almanza at AlamanzaA@grps.org. See the entire list of available jobs here.
A spokesperson for the school district told MLive that "now more than ever" they need good people to join the team to help make it a successful school year.
GRPS has over 40 schools and plan on being 100% in-person for the upcoming year. Details for how they will be following COVID-19 protocols will be shared soon. The first day of school for students is Tuesday, August 24th. The orientation schedule for the different schools are here.
MLive reports that because of the pandemic, there was a 40% increase in teacher retirements last year in Michigan contributing to a teacher shortage seen all across the U.S.
Not only is there a teacher shortage, but bus drivers are also needed in Michigan. In fact, drivers are needed in every district in the state.
SEE MORE: 12 Items Every Michigander Has In Their Closet