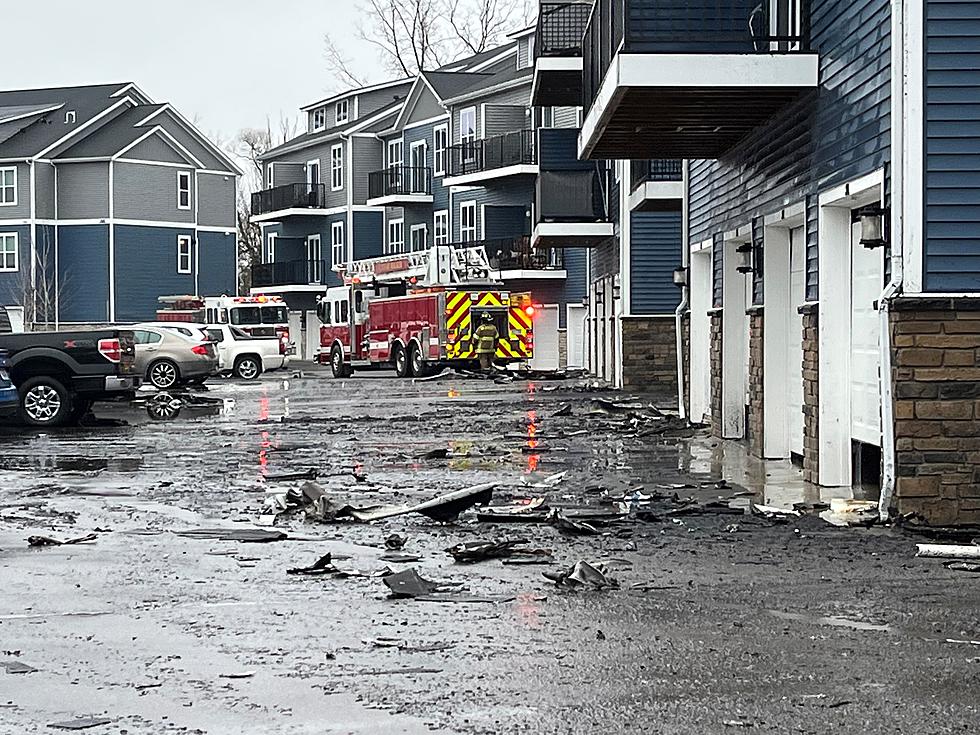 Grand Rapids Radio Host Shares Her Experience With Walker Apartment Fire
Laura Hardy / TSM
Have you thought about what the first thing you would grab if you woke up to your home on fire? It seems like an easy question, especially when you think of it while sitting in a calm moment. You'd probably pick photographs, valuables, your pets, or maybe even some rare collectable that you just picked up earlier that day. But when I was posed with that real life problem last weekend, I wasn't as graceful as my usual response.
I woke up around 4am on Saturday morning to my boyfriend's dog barking, what we thought was her just hearing something in the hallway, turned out to be her alerting us that the building next to us in his complex was on fire. We panicked.
"WE HAVE TO GO" he yelled as the fire alarm finally went off, and we raced around the apartment trying to gather animals, cell phones, and pants. Soon, Walker PD showed up and knocked on our door telling us we had very little time to evacuate, and that our building was about to possibly catch fire.
Here's me retelling the story on The Big Joe Show this morning in case you missed it:
But what did I miss? Everything I said I'd never forget every time I'd been asked "What would you grab in a fire?". I couldn't find my cell phone and had to abandon it. I also left behind a few items that belonged to my late mother and father that were irreplaceable.
Thankfully, his building was fine in the end, but some of the other residents of Westtown at Wilson weren't so lucky.
The cause of the fire is still up in the air, but we do know that if it weren't for one of our neighbors who quickly sprang to his car to alert others before the fire and police department showed up, we might not be so lucky. (Thank you, Justin.)
So, as a friendly reminder: have a plan in case of a fire. It seems silly to say out loud, but I've now moved important items to an area that would be easier to grab them, I'm aware of where my phone is, and I'll be far more diligent when it comes to checking my fire alarms.
Also, you can check out some additional safety tips from the City of Walker as to help you stay safe and avoid having this happen to you.
11 Helpful Facebook Groups in West Michigan That You Need to Join
These Facebook groups are a great way to stay connected to what's happening in West Michigan, whether you're new to town or have been a lifelong Michigander.