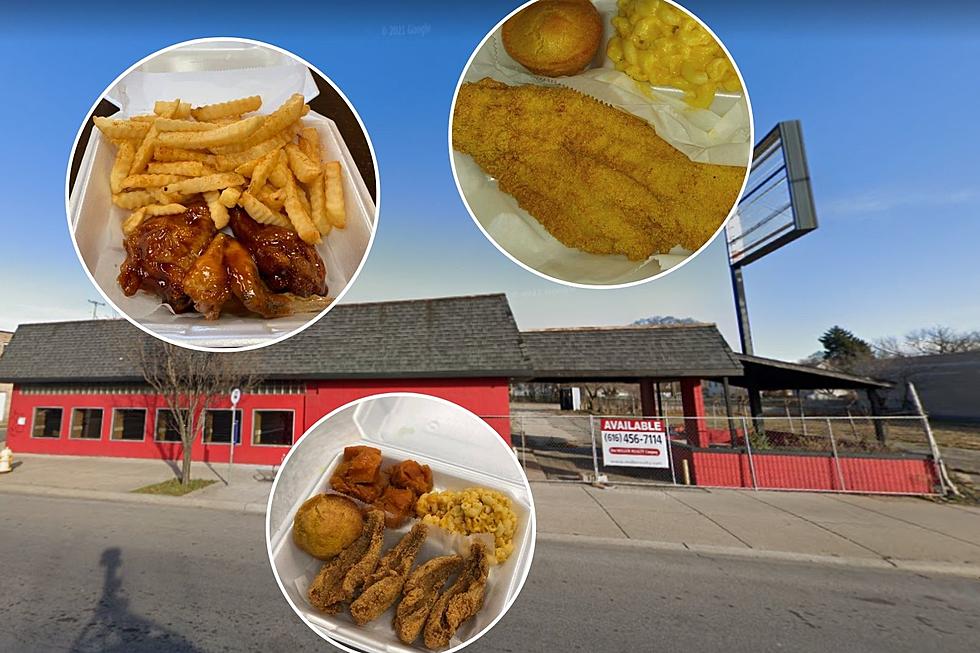 Grand Rapids Soul Food Restaurant to Transform Vacant Building into Second Location, Banquet Hall
Google, The Candied Yam/ Facebook
A local award-winning soul food restaurant is expanding to southeast Grand Rapids.
Grand Rapids Business Journal reports that The Candied Yam is set to open a second location and banquet Hall at 932 S. Division Ave.
Owner Jessica Ann Tyson opened the original The Candied Yam Delightful Southern Cuisine at 2305 44th St. SE in the Breton Meadows Plaza in 2016.
The plan is to convert a 7,000 square foot vacant building on South Division, once occupied by Club Tequila, into the new restaurant and banquet center.
According to GRBJ, Elliot Muller, of Ben Muller Realty in Grand Rapids, is the developer; Mull Trie LLC, owned by Ben Muller Realty president Mark Muller, purchased the building in 2019 for $500,000. The new Candied Yam location is an equity partnership between Elliot Muller, the Trierweiler Family Trust, and Tyson.
GRBJ reports,
Elliot Muller and Tyson said lack of access to capital and lack of opportunities to own real estate still are a very real problem among entrepreneurs of color, and they wanted to change that narrative.
Muller tells GRBJ,
Wages don't generate generational wealth; equity does. This is our opportunity to set an example. We need to help create and repeat. The property at 932 S. Division had a resounding need for a business that could fit in the neighborhood well. We know The Candied Yam, the owner and her reputation. We want to operate in the best interest for the community, and that includes supporting and partnering with a solid business who has really amazing food and can offer employment opportunities for the immediate neighborhood.
Tyson plans to hire minority-owned businesses as vendors and neighbors as staff members for the new venue. She tells GRBJ,
This approach ensures minorities are considered in all aspects of the project, from the construction stage and many years thereafter.
The new restaurant will have a capacity of 96 and the banquet center approximately 218.
Tyson says The Candied Yam on South Division will offer the same menu as the original restaurant which offers one meat with one side or two meats with two sides. Options for meat include bbq chicken, meatloaf, catfish, smothered pork chop, and dark meat chicken.
Options for sides include green beans, mashed potatoes, collared greens, candied yams, cornbread, and mac and cheese. The Candied Yam also serves desserts like Peach Cobbler and Banana Pudding.
Construction has begun at 932 S. Division Ave. and Tyson hopes to open the new restaurant this summer.
MORE TO EXPLORE: Michigan Restaurants Featured On The Food Network