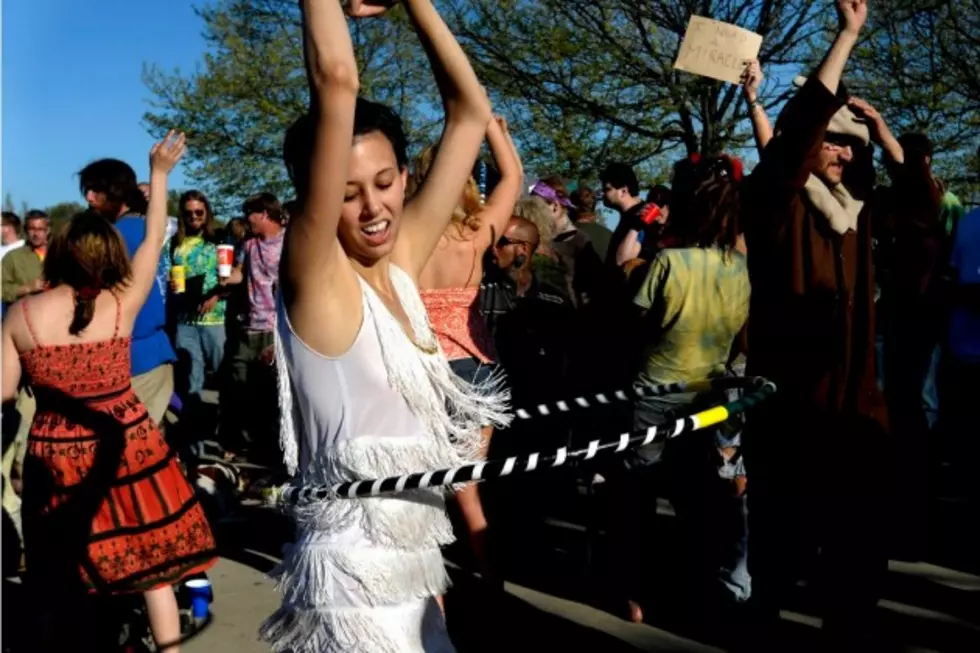 Grateful Dead Fans Can't Camp Outside Soldier Field Before Reunion Shows
Sara D. Davis, Getty Images
Word to the wise, Chicago residents: Be on the lookout for a marked increase in sleepy-looking Vanagon drivers this Fourth of July weekend.
The Chicago Tribune reports that city officials have denied a request to allow camping and overnight parking on the land around Soldier Field prior to the Grateful Dead's 50th anniversary reunion shows, saying safety concerns made it impossible to allow an exception to standing rules. The ruling comes as a disappointment for the more than 11,000 fans who signed a petition calling for the allowance, pointing out that "we all know the safest thing to do is NOT to drive, to keep away from cars and open roads altogether."
"We took this seriously and did not want to dismiss it," explained a Soldier Field spokesperson. "All of us came to the conclusion that this is an exceptional event, but that does not exempt the fact we put safety first ... And staying overnight can be a recipe for the unforeseen."
As previously reported, there's been an incredibly high level of demand for tickets to the three shows, which will take place July 3-5 and are being billed as the final Dead shows to be performed by the band's surviving "core four" members. Plans are currently in the works to arrange for a variety of simulcast events around the shows, allowing fans without passes to — in the words of one of the event's producers — experience "the same vibe as being there."
Bob Weir and RatDog Perform 'Me and My Uncle' at Mountain Jam
See the Yearbook Photos of Jerry Garcia and Other Rock Stars