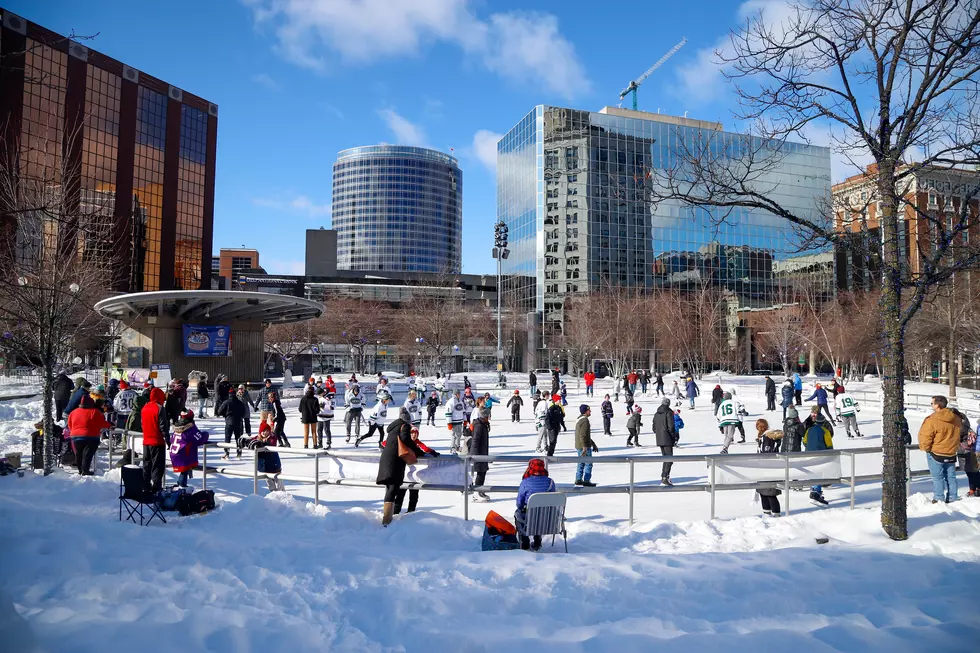 Griffins Cancel Great Skate Winterfest, Rescheduled for 2022
Grand Rapids Griffins
While this probably doesn't come as a surprise, it's still a bummer to know another favorite event won't be hapening.
The Grand Rapids Griffins announced their annual Great Skate Winterfest at Rosa Parks Circle will not be taking place and has been rescheduled for 2022. The 18th year was set to take place on January 16 and 17, 2021.
The Great Skate Winterfest is an event that allows kids and their families to ice skate with players to raise money for the Griffins Youth Foundation. The players skate for 24 hours with fans  making it the "great skate." Last year's occasion also included silent auction items, horse-drawn carriages, and ice sculptures.
The hockey team's Youth Foundation was incepted in 1995 and helps enhance the lives of underprivileged, at-risk, and special needs children through hockey and other ice-related sports at no cost. The Great Skate Winterfest raises about $30,000 every year for it, an essential portion of its funding.
The AHL was supposed to start their season in February but that's already been delayed; this also played a role in the decision to cancel the event.
...the difficulty of rescheduling within a compressed Griffins game schedule before the onset of spring, and most notably the unique up-close-and-personal nature of our event...
Organizers are currently working on a virtual fundraiser in place of the Great Skate. More details will be announced in the coming weeks.
You can find out more about the Griffins Youth Foundation here and to make a donation.
Enter your number to get our free mobile app
ALSO: Former Minnesota Twins All-Star's Home for Sale - Complete With Brewery