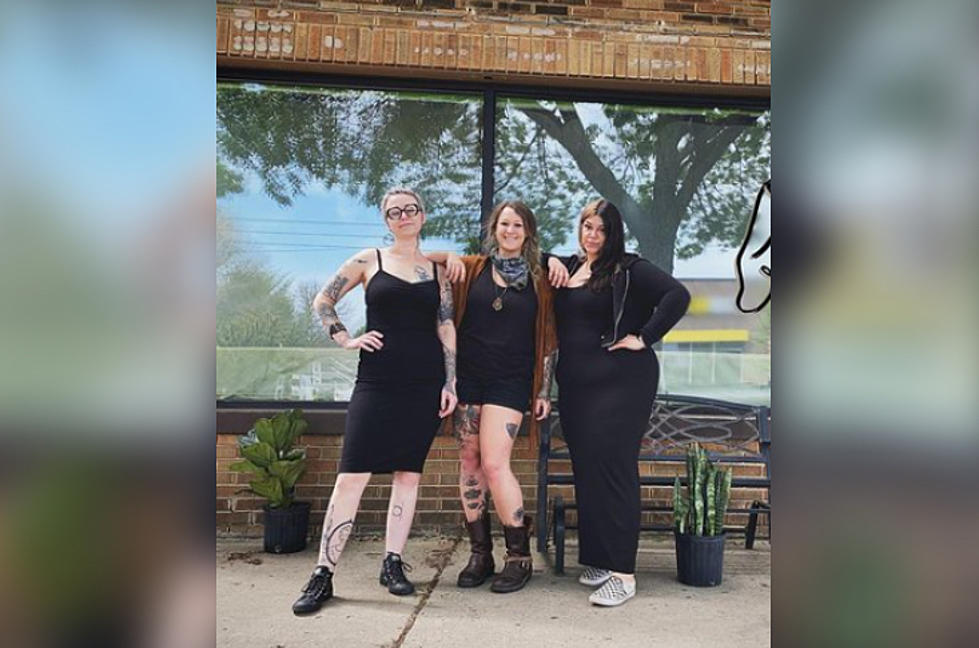 GR's New Woman-Owned Tattoo Shop Aims to be Inclusive, Safe Environment
Balm Tattooing, Instagram
A new woman-owned tattoo shop that specializes in working with survivors of trauma is now open in Grand Rapids.
Three experienced tattoo artists, Sarah Sun, Tiffany Elmergreen, and Emily Kukawka opened Balm Tattooing at 1054 W. Fulton St. Grand Rapids earlier this month. The women met while working at a different tattoo shop but, "wanted to branch out and achieve more privacy for themselves and their clients", Grand Rapids Business Journal reports.
Sun, who also is a former social services worker of almost 20 years, tells GRBJ,
We wanted a place that vibed more with who we are and what our clients are looking for. We wanted a place that was women-owned … we wanted the vibe of a shop that didn't feel all super aggressive... We're not anti-man, but it feels a lot of tattoo shops are very white male-dominated... For me, it's helping folks reconnect with or reclaim parts of their body that were taken from them at some point. The first time I got a tattoo it felt like, oh man — I had my own problems with trauma — this is my body, so I only get a say in how it's treated, but I didn't love my experiences in shops.
The three co-owners have aimed to make Balm Tattooing a welcoming space where clients feel comfortable and cared for. As WZZM-13 notes, Balm Tattooing "looks different than a traditional tattoo shop, with plants, art and natural light filling the space." The co-owners used feedback from clients and their own experiences to design Balm Tattooing.
Sun tells WZZM-13,
We want people to feel affirmed and warm when they leave here - and with good work.
Balm Tattooing is open by appointment only. Each artist manages her own booking. While currently the books are closed, they say to check back on Instagram page @balmtattooing for updates. You can see each artists work and find out more about them, their values, uniques style of tattooing, certification and training at balmtattooing.com.
SEE MORE: Take a Trip Down Graffiti Alley in Ann Arbor