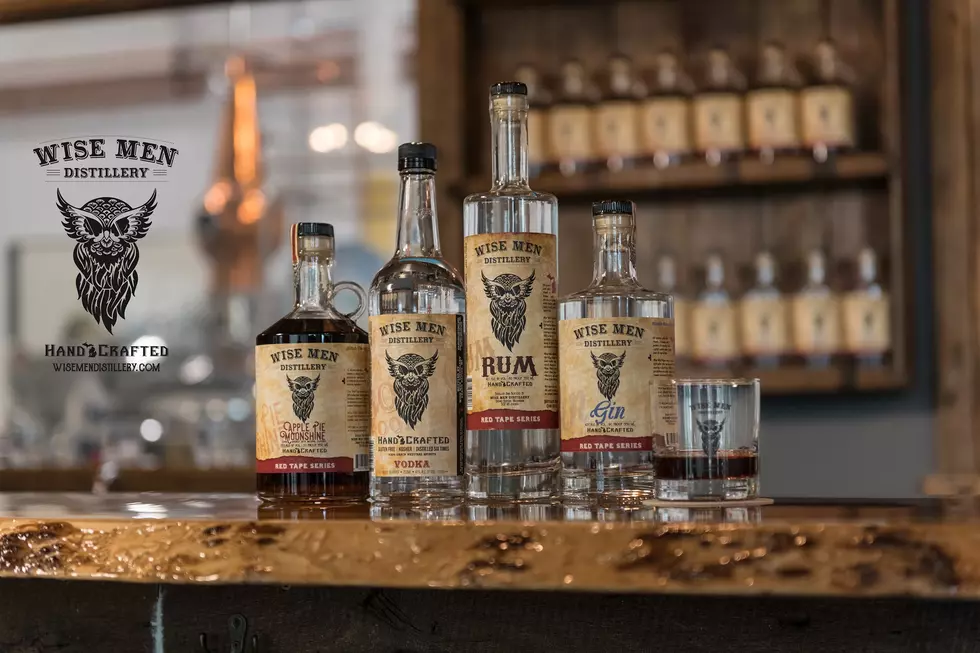 GR's Wise Men Distillery in the Running for Best New Distillery in U.S.
WIseMen Distillery/ Facebook
UPDATE: Wise Men voted among the Top Ten Best Craft new Distilleries in the U.S.
A panel of experts chose the top twenty craft distilleries that have opened within the last three years across the country. Now it's up to us to vote!
Here's USA Today's praise for Wise Men Distillery:
The distillers behind Wise Men Distillery take pure ingredients and custom-distill them into fine spirits. The lineup already includes gin, rum, vodka and a limited edition maple syrup moonshine, and a bourbon is aging in the barrel room for future bottling.
Earlier this year, Wise Men Distillery nabbed a "best in class" for their Wise Men Vodka at the 2020 Craft Distillers competition. In 2019, Wise Men was was named "Michigan Rum Distillery of the Year" by the New York International Spirits Competition.
In addition to rum, vodka, gin, white whiskey, and spiced run, Wise Men also makes an Apple Pie Moonshine.
Enter your number to get our free mobile app
CHECK IT OUT: This 'Church House' Comes With A Private Beach on Lake Michigan