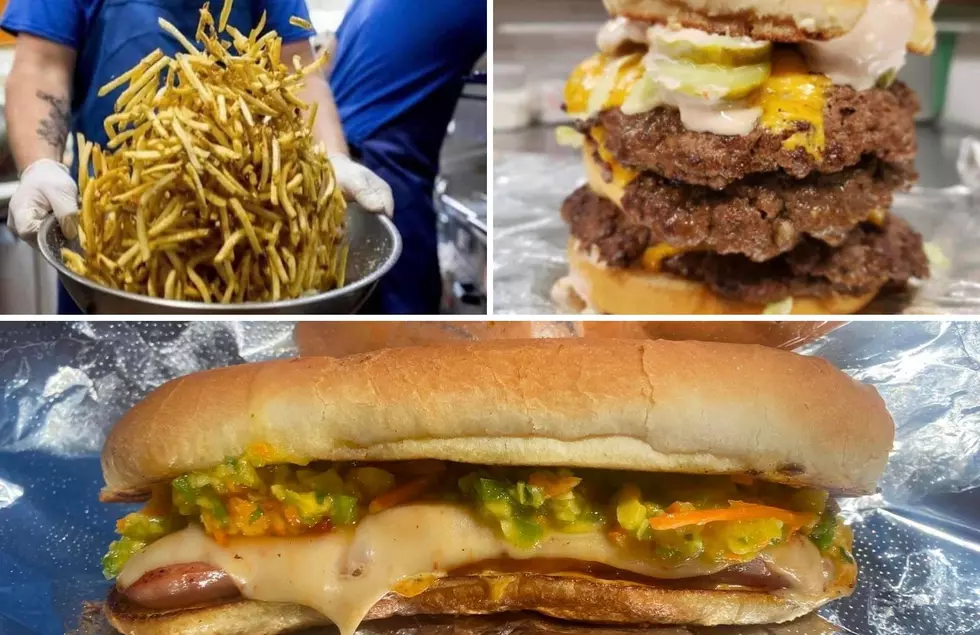 A Popular Michigan Burger Joint Is About To Get National Recognition
Credit: Hamburger Mikey
Nothing is better than a big, juicy burger!
A burger joint in Michigan known for its tasty burgers is about to get some love and some national exposure.
Hamburger Mikey In Muskegon Will Be Featured On America's Best Restaurants
Back in 2016 Hamburger Mikey opened on 3rd street in Muskegon and has been serving up everything from juicy burgers to hot dogs, sandwiches, and hand-cut fries.
America's Best Restaurants Is Coming To Michigan
America's Best Restaurants goal is simple, to connect you with restaurants near you that you'd love to eat at weekly. America's Best Restaurant will film at Hamburger Mikey on Tuesday, September 20th. The show will highlight popular food at Hamburger Mikey.
Check Out Some Of The Food At Hamburger Mikey In Muskegon
Hamburger Mikey managing partner Tim Taylor (no not Tim Allen's character from Home Improvement) told WZZM 13
"You know, we're not just a restaurant that we actually love what we do and we love to support our community and it's not about making money. It's about how you actually help your community and what you can do to help showcase your community."

 
America's Best Restaurants founder Matt Plapp told WZZM 13
"The overall vision is to travel the country. We've identified that there's somewhere in the neighborhood of 100,000 smaller, independent restaurants and communities all over the country that don't get their fair share of attention, They don't have the marketing budgets and the people behind the scenes like a Chick fil A or Chipotle. And we want to bring that to them at a local level."

 
Have Other Michigan Restaurants Been On America's Best Restaurants?
13 different restaurants have been on America's Best Restaurants.
I've shared videos of some of these restaurants.
One North Kitchen
WoodChips BBQ 
JR's Hometown Grill Grill and Pub 
Haus of Brunch
Steady Eddy's Market Cafe
Blackstone's Smokehouse 
Meat BBQ
Lake Inn Food & Spirits
Joe Muer Seafood
Catch 22 Bistro 
Steakhouse 22
Cast And Company
Parc
You can get more information about Hamburger Mikey by clicking here
If you like Hamburger Mikey then you should see what people are saying about these West Michigan Restaurants.
Check Out 50 Newish Restaurants And Bars In West Michigan
These are newish restaurants and bars people in west Michigan recommended for good food and drinks.