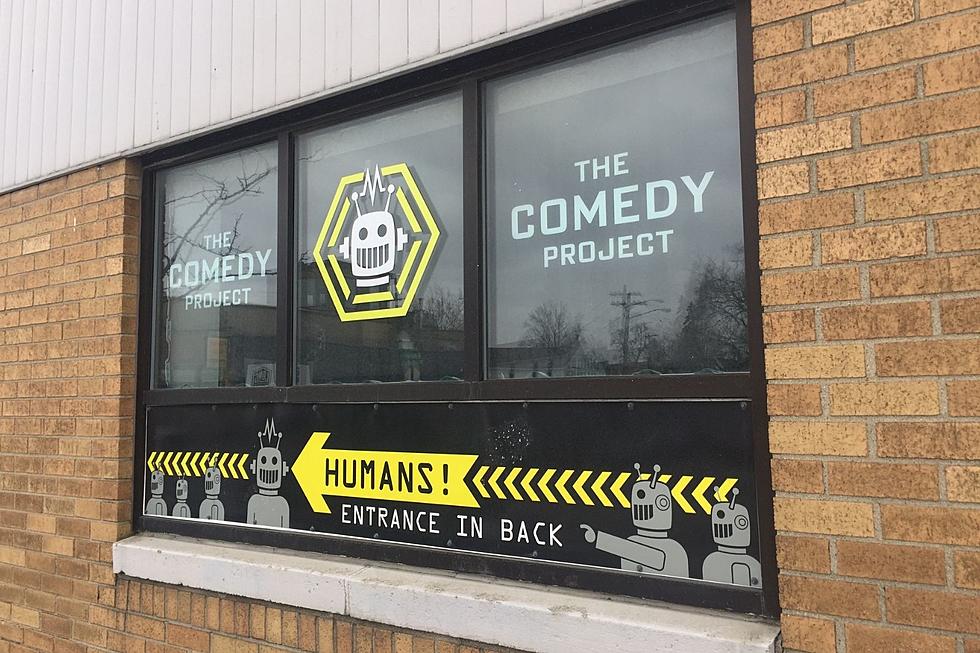 Have a Hilarious Date Night at Valentines-Themed Comedy Show
Trevor Swanson - Townsquare Media
Love and Laughs are in the air tonight in Grand Rapids. If you're looking for a Monday night Valentine's date idea and love comedy, this is the perfect place for you.
Comedy Outlet Monday's is going to make audience members feel the love with a Valentine's Day show inspired by the early 2000's MTV Dating Game Show Next. 
Every Monday, The Comedy Project turns over the stage to Comedy Outlet Mondays(COM) for their weekly, one of a kind, comedy variety show! COM usually features new improv, sketch, standup, music, and experimental comedic acts of every kind.
COM Presents: Next In Line! is going to take Local Comedians Donte Lillard & Kaira Williams and pair them with a rotating parade of suitors, portrayed by an all-star cast of comics and improvisers.
Who will make it to the end and who will be kicked to the curb? You'll have to find out tonight at the show. The show will also feature standup from Local Comedians, COM's weekly edition of NewsFlash(their own version of weekend update with local news jokes), and after the show, there is the option for the audience to get involved with a free open (Masked) improv jam.
The Comedy Project is a comedy theater and moonshine bar in Grand Rapids' Westside Business District. Located on Leonard Street by Mitten Brewing, & Long Road Distillers. Parking is in the large lot in the back and on the adjacent Elizabeth and Quarry streets. They feature improv, both sketch and comedy variety shows, a comedy training center, and private event hosting.
Check out what shows are coming up at the Comedy Project here.
Check Out This Mario-Lovers Dream Offered on Airbnb