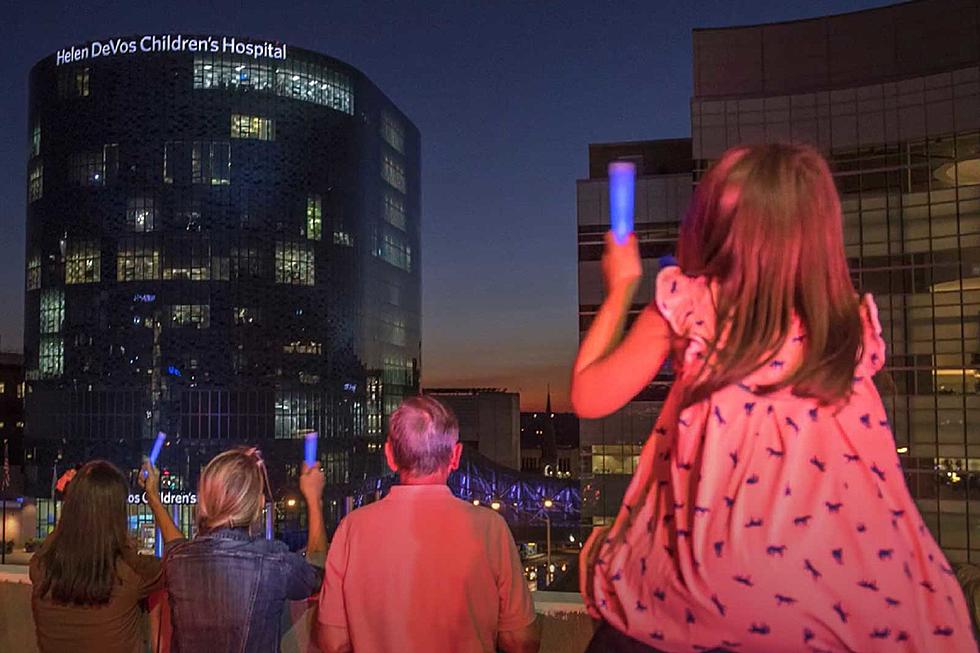 Help Lift the Spirits of the Kids at DeVos Children's Hospital
Photo: YouTube/Spectrum Health Beat
It's a project that was started a few years ago. Due to COVID-19, the event had to go virtual for the last year. Now you can help out in person once again. You can help lift the spirits of the kids at DeVos Children's Hospital by participating in "Project Night Lights".
It doesn't take much to participate. Just bring a flashlight and join other community members and law enforcement outside DeVos Children's Hospital on the second Wednesday of every month at 8:30 pm.
The kids who are inside DeVos Children's Hospital will flash their flashlights out the window and then people gathered outside respond by flashing their lights.
Just grab your flashlight (or even just use the flashlight on  your smartphone) and head down to hospital and gather on the sidewalk of either Michigan Street or Bostwick Avenue. A firetruck will sound their alarm at the start and end of the event. Some local law enforcement will also be in the area to light up their squad car lights.
Even though there is rain in the forecast for this week, the event will go on rain or shine. Just be sure to bring along your rain gear.
The flashing of the lights helps to put a smile on the children at the hospital. The shining lights from the flashlights represent hope, encouragement, and to keep fighting.
This Spectrum Health video tells the whole story...
And here is a video from an event in 2018...
Mark it on your calendar. This year it will happen on June 9th, July 14th, August 11th, September 8th, October 13th, November 10th, and December 8th.
For additional information, check out the Spectrum Health Helen DeVos Children's Hospital Foundation website.
Feel Good Photos From Around West Michigan