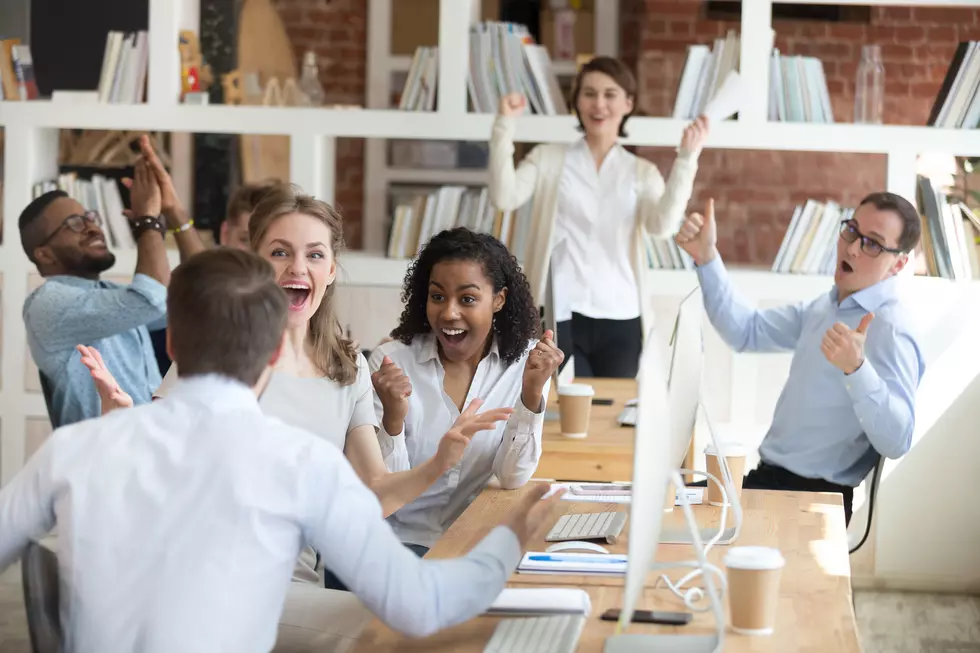 Hey Michigan: "Don't Worry, Be Happy!"
fizkes/ThinkStock
Now this song will get stuck in your head all day... Do you remember the Bobby McFerrin song "Don't Worry, Be Happy!". Well just how happy are you!?
The financial website WalletHub.com has put together their list of 2021's Happiest States in America. They compared the 50 states and rated them on 31 key indicators of happiness. Some of the indicators they used included income growth, the unemployment rate, as well as the depression rate in each state. Some of the other key metrics included Money Problems, Productivity Levels, and Adequate Sleep Rates.
The Happiest States in America are Utah at the top of the list, Minnesota is 2nd, Hawaii is third (I'm surprised it's not at the top of the list -- who can't be happy in Hawaii?), California is fourth, and rounding out the top five is North Dakota.
The state of Michigan falls into the list at number 30 -- so not at the top of the list, but not at the bottom either. Michigan actually ranked higher than 30 for Work Environment (26th) and Community and Environment (23rd).
Here is the map of the findings from WalletHub.com...
So who are the unhappiest people in the United States?
Coming in at the bottom of the list are Oklahoma at #46, followed by Mississippi, Louisiana, and Arkansas (hmmm, mostly southern states). Rounding out the list at the very bottom is the state of West Virginia. There are a bunch of sour pusses in that state apparently.
So change that frown into a smile Michigan! Maybe we can be closer to the top on next year's list!
Maybe this will help put a smile on your face...
If that doesn't help, this certainly will... It's a website that is nothing but videos of puppies. It's called OpenPuppies.com. (Just click the spacebar to advance from one video to the next.) Who can't be happy watching puppy videos?
The 100 Best Places to Live in the Midwest