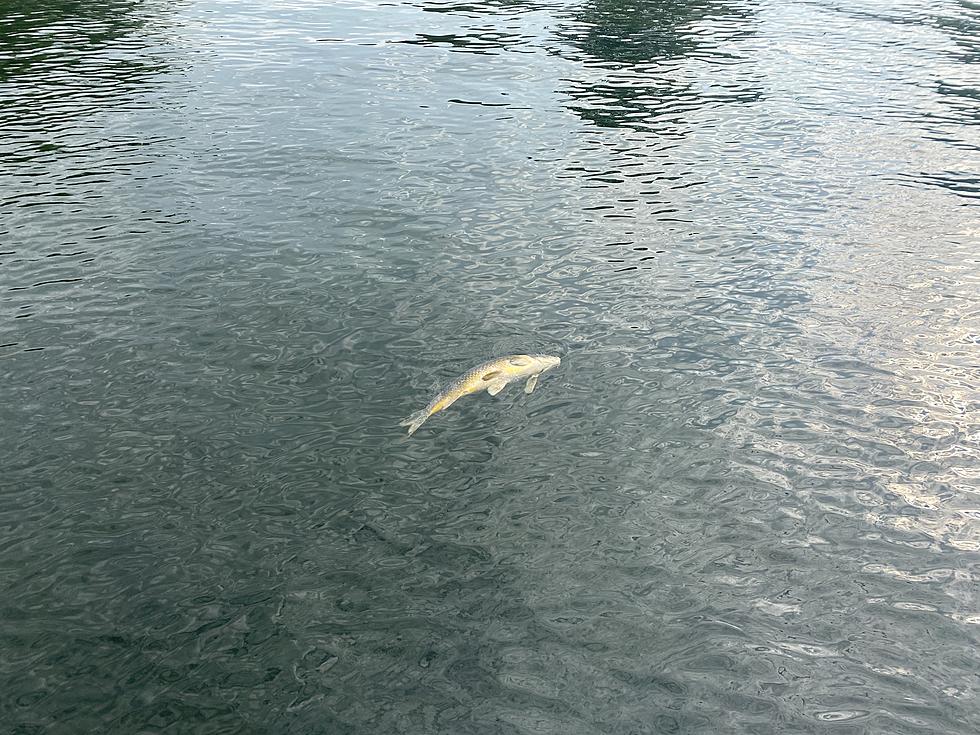 Hundreds of Adult Fish Died in Michigan From Herpes
Michigan DNR
This past summer, people were left confused when a bunch of fish randomly died in Lake Orion.
The Michigan DNR got involved and have just completed their investigation determining that 300 to 600 common carp died after contracting koi herpesvirus (KHV). The DNR says this virus is specific to the carp, koi, and goldfish and does not affect any other fish, animal, or human. However, it usually ends up infecting and killing these fish in the masses.
KHV is non-native to the state and this report is one of three in Michigan. It was brought to the DNR's attention in July from residents. The DNR collaborated with the Aquatic Animal Health Laboratory at Michigan State University to test the collected samples.
The common carp was the only species that were found dead and almost all of them were adult fish.
In the press release, the DNR states that bacteria and viruses that appear in fish are not transferred from humans due to the difference in body temperatures.
The DNR has an entire section dedicated to fish so you can get more information from before you go fishing to what types of fish are safe to eat.
Last week, the state asked residents to be on the lookout for the invasive insect, the spotted lanternfly. It has already wreaked havoc in nearby states and officials believe it can show up in Michigan at any time. If so, the lanternfly can cause severe damage to the state's crops and, in turn, the economy.
Observation reports for any wildlife can be submitted here.
WATCH OUT: These are the deadliest animals in the world