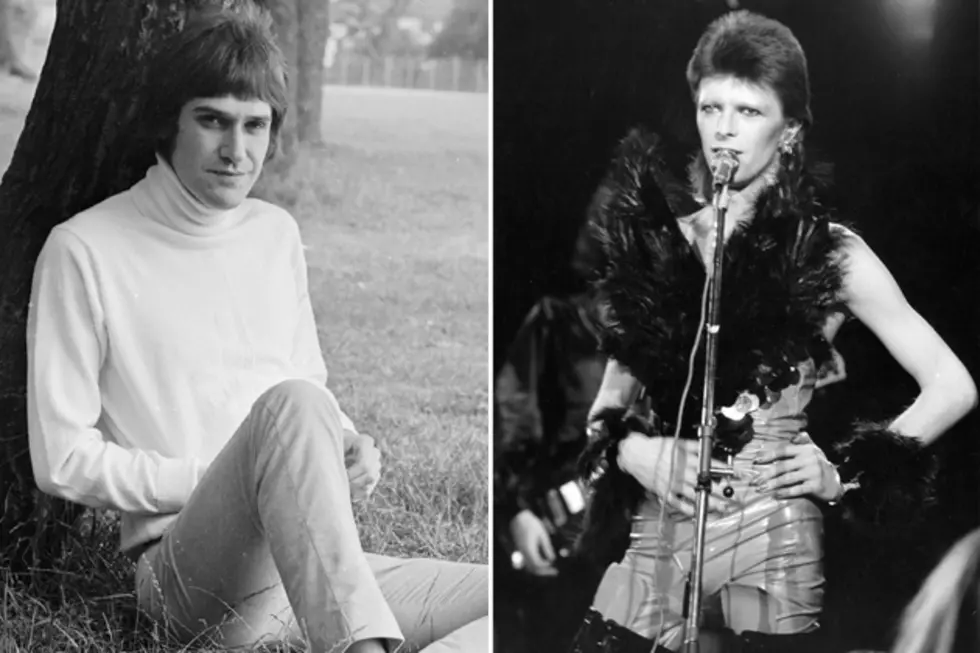 Clash of the Titans: The Kinks vs. David Bowie [Video]
Michael Stroud / Jack Kay, Getty Images
For this week's Clash of the Titans, we pit two songs that became rock classics in the '70s despite dealing with the then-taboo subject of cross-dressing, the Kinks' 'Lola' vs. 'Rebel Rebel' by David Bowie.
The two songs deal with cross-dressing in different manners. The Kinks, who are back after defeating Van Halen in last week's poll, fashioned 'Lola' as a tale of a naive boy who moves into the city, walks into a bar and accidentally picks up a man dressed as a woman. 'Rebel Rebel,' on the other hand, finds Bowie empathizing with a sexually confused teen.
If it's been a while since you last heard either of these songs, you can listen to them below before voting. This Clash of the Titans will stay open until April 27, 2014 at 11:59PM ET. You can vote once an hour for your favorite, and we'll pick a different song from the winner for next week's Clash.
Watch the Kinks Perform 'Lola'
Watch David Bowie Perform 'Rebel Rebel'