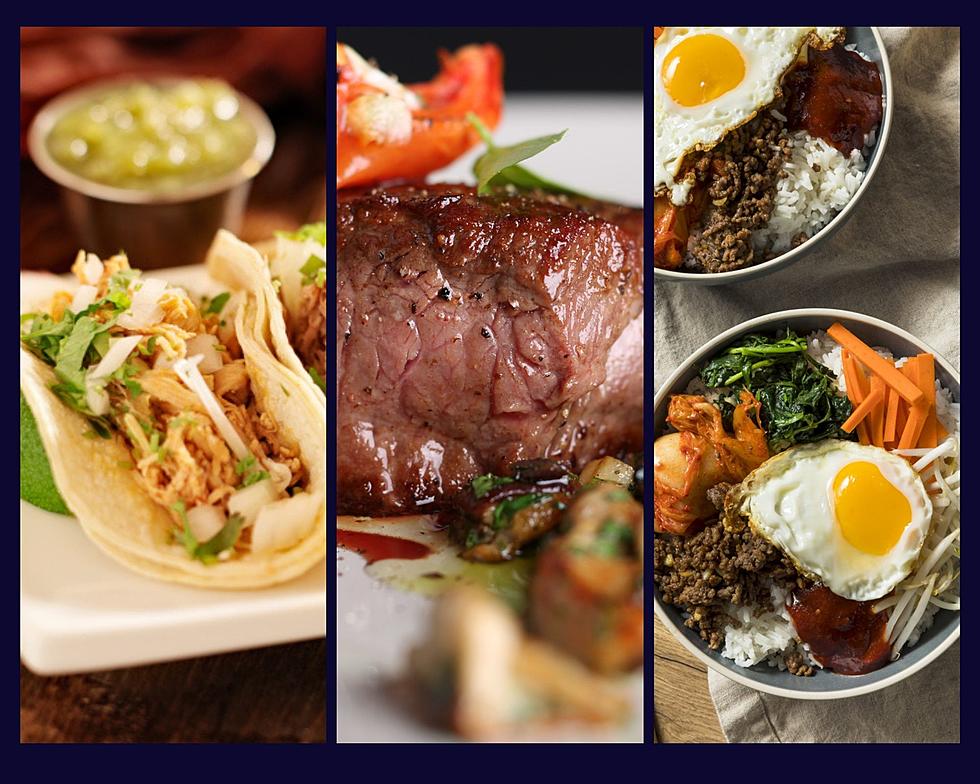 Is This the 'Best Small Town Food Scene' in Michigan?
rez-art, Gettystock/ KazanovskyAndrey, Gettystock/ bhofack2
One Michigan city is in the running for "Best Small Town Food Scene" in America in a USA TODAY 10Best Readers' Choice Poll...
Traverse City.
What do you think? Is TC the top spot for foodies in the Mitten State? I get that larger cities like Grand Rapids or Detroit are too big to be considered "small towns"... but what about Saugatuck? Grand Haven? Frankenmuth? Do you have a favorite food town in Michigan?
A panel of experts has chosen the 20 nominees in USA TODAY's Best Small Town Food Scene poll that they say have "big food scenes with chef-driven restaurants, local flavors and plenty of variety, especially given their small size." It's now up to a public vote to determine the top 10.
Now, I do LOVE Traverse City. I vacationed there often as a kid, got married there in 2017, and try to visit every summer! I think the area has great restaurants - Apache Trout Grill, Poppycocks, Modes Bum Steer, and the Boathouse Restaurant are some of my favorites. BUT, I don't think it's the only city in Michigan with delicious food...  I know, I know, there are only 20 spots... but California and Virginia each have two towns in the running...
(To be honest, maybe I'm just a little salty about Michigan's exclusion from another recent USA TODAY poll: "Best Coastal Small Town" - Seriously, not ONE of Michigan's stunning beach towns is nominated? At first I thought maybe they all had to be on the *actual* ocean, but no - Bayfield, Wisconsin is in the running...)
Anyway, I AM glad to see that at least one Mitten State city is getting recognized for its food scene.
Here's USA TODAY's praise for Traverse City:
Known first and foremost for its beautiful freshwater beaches, Traverse City on the shores of Lake Michigan enjoys a buzzing food scene. Morel mushrooms grow in the area woods, and local chefs pair them with everything from local fish to farm-fresh eggs. Top dining options include Trattoria Stella by James Beard semifinalist Myles Anton, Filling Station Microbrewery and the Roaming Harvest food truck.
So if you want to get behind the one Michigan location in the running (which I do) voting is open through Monday, October 25th at noon ET and the winners will be announced Friday, November 5th.
Take 'em down TC!
MORE TO EXPLORE: Michigan Restaurants Featured On The Food Network
52 of the Best Michigan Waterfront Dining Locations
You probably already have a favorite dining location with a view, most of us do. But what you will find here is a nice long list of waterfront dining locations in every part of Michigan. Be adventurous, take a drive and explore something new, you'll find locations within an hour or more away from you that you have yet to experience.