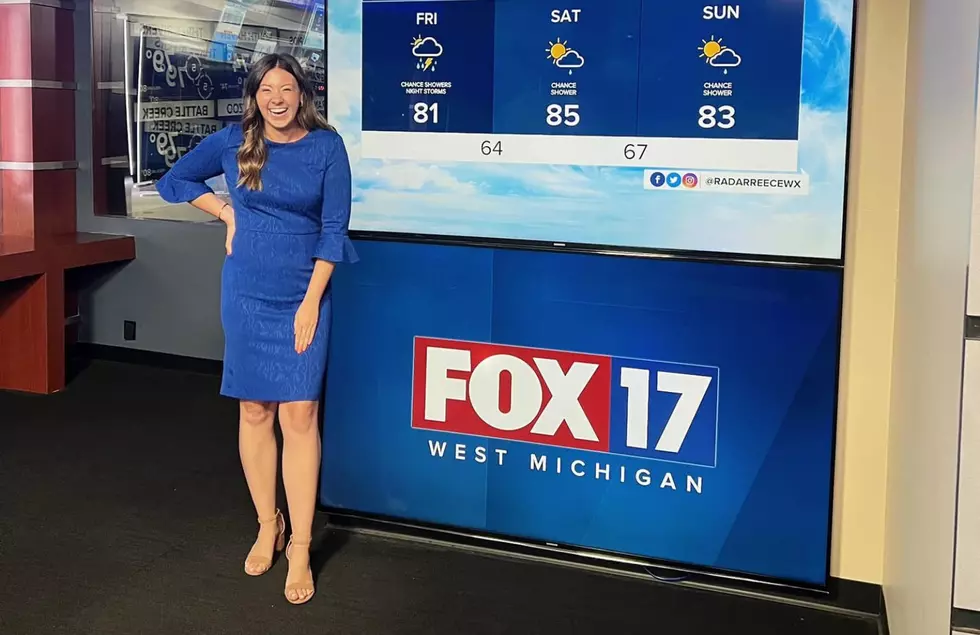 Meet The Newest Member Of The Fox 17 Weather Team
Credit: Isabella Hulsizer FOX17 Via Facebook
West Michigan got to meet the newest member of the Fox 17 team on Friday morning.
The new member will forecast for the Fox 17 Weekend Morning News shows from 5-9 a.m. and appear on various Fox 17 newscasts throughout the week.
Meet The Newest Member Of The Fox 17 Weather Team
Fox 17 morning news hosts Tessa Ditirro and Elliot Grandia introduced West Michigan to the newest member of the Fox 17 Weather Team Isabella Hulsizer.
Get To Know Isabella Huslsizer The Newest Weather Team Member At Fox 17
Where Is Isabella Hulsizer From?
Isabella is from Chandler, Arizona which is about 15 minutes away from Phoneix.
Does Isabella Hulsizer Have Any Pets?
Where Did Fox 17's Candace Monacelli Go?
Some people were wondering where Candace Monacelli went.
Don't worry she is still working at Fox 17 as part of The Morning Mix.
READ MORE: Michigan Heat Wave Of July 1936