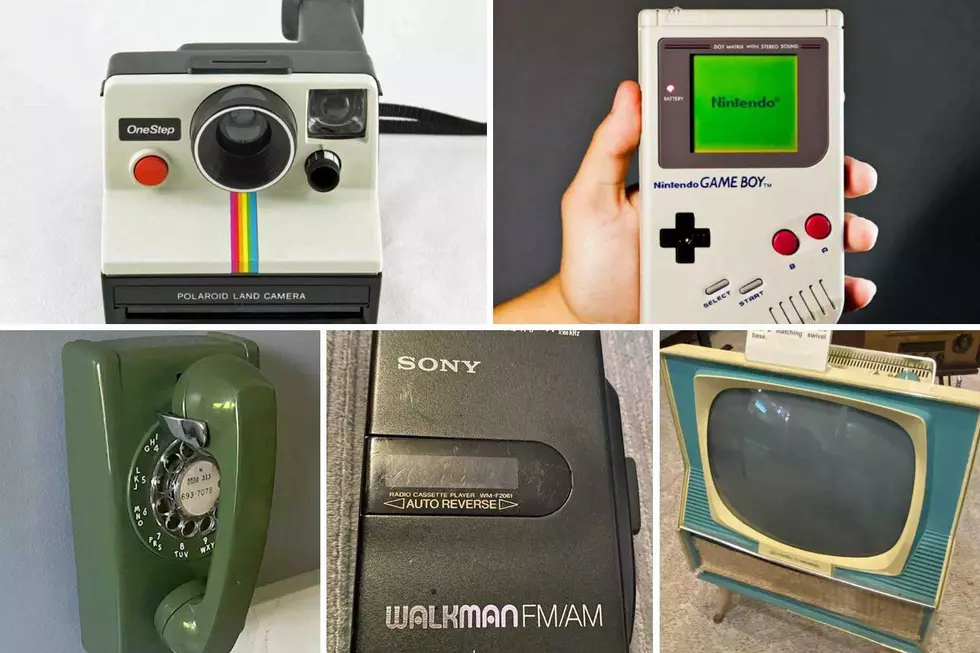 Popular Items from the Past that Don't Exist Anymore
Photos: Ebay, Scott Winters/Townsquare Media
Over the years, there have been countless electronic devices that have changed the way we live and communicate. Some of these devices have stood the test of time and are still in use today, while others have been replaced by newer, more advanced technologies. Here are a few examples of some of the best electronic devices that are no longer made:
The Walkman: This portable cassette player was developed by Sony in 1979 and quickly became a cultural phenomenon. It allowed you to listen to music on the go, without the need for a bulky record player or boom box. The Walkman was a major innovation at the time, and it spawned countless imitators and knock-offs. However, it has since been replaced by more advanced portable music players, such as the iPod or streaming through smartphones.
The Gameboy: This handheld gaming console was developed by Nintendo in 1989 and quickly became a household name. It allowed people to play video games on the go, and it was really popular among children and teenagers. The Gameboy was a major technological advance at the time. Sadly, it has since been replaced by more advanced handheld gaming consoles, such as the Nintendo DS and the PlayStation Vita.
The CRT Television: This type of television was the most common type of television in the world for many years. It featured a cathode ray tube that was used to create the image on the screen, and it was known for its deep, rich colors and high contrast ratios. However, CRT TVs were relatively bulky and heavy, and they have since been replaced by more modern technologies, such as LCD and OLED displays. Does anyone even have a CRT television in their home anymore?
The Polaroid Camera: This type of camera was developed by Edwin Land in 1948 and quickly became very popular. It was known for its ability to print out instant photos. The No longer did you have to take film to be developed and photos printed. The picture would develop before your eyes. The Polaroid camera has since been replaced by more advanced digital cameras, which produce much higher-quality images and offer more advanced features.
The Landline Telephone: If you were at teen in the 70s and 80s, this was a very important device to keep in touch with your friends. This type of telephone was the most common type of phone in the world for many years. It was actually connected to a phone line, and required a physical connection to the telephone network in order to make and receive calls. The landline telephone allowed people to communicate over long distances for the first time. Over the years, people have been disconnecting their landlines and instead have turned to mobile phones, which allow greater convenience and flexibility.
Those are just a few of the devices that were a part of our lives that have pretty much gone the way of the dinosaurs.
What are some of the things that were around when you were born that don't exist anymore?
LOOK: Things from the year you were born that don't exist anymore
The iconic (and at times silly) toys, technologies, and electronics have been usurped since their grand entrance, either by advances in technology or breakthroughs in common sense.
See how many things on this list
trigger childhood memories—and which ones were here and gone so fast you missed them entirely.