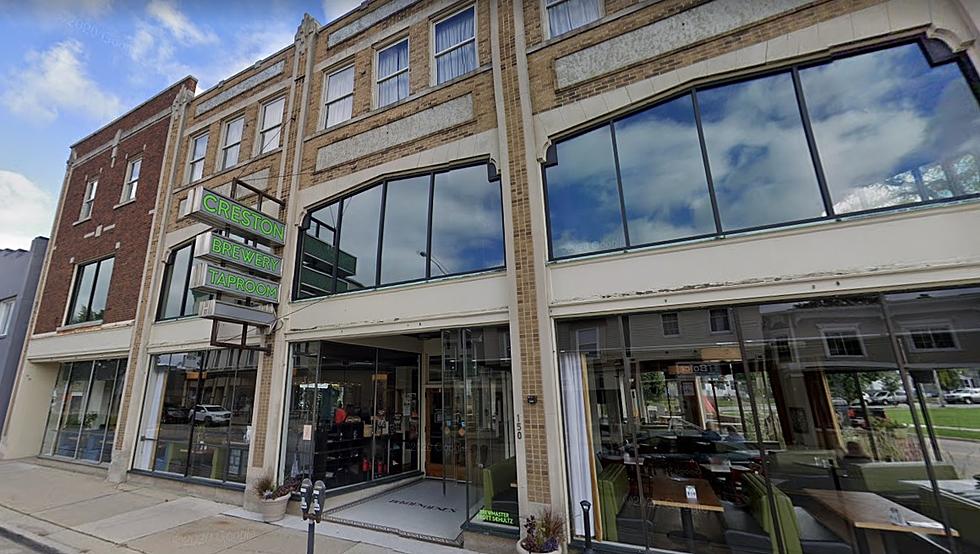 It's Back! Creston Brewery in NE Grand Rapids Reopens This Week
Google
After being closed for more than a year, Creston Brewery on Plainfield Ave. is making a comeback!
The neighborhood bar and restaurant in northeast Grand Rapids will be reopening this week under new ownership: Saugatuck Brewing Company purchased the bar and restaurant in April. SBC said at the time they'd be keeping the Creston Brewery name and continue to serve Creston brews, alongside Saugatuck Brewing's beers.
Creston Brewery first opened its doors at 1504 Plainfield Ave. NE in summer of 2016. Initially shutting its doors in March of 2020 due to the COVID-19 pandemic, a few months later the brewery remained closed and shared to Facebook,
Thank you friends and patrons for reaching out to us these past few days. The pandemic has created uncertainty for our business as it has for many others, but we are working hard behind the scenes to find a solution so that Creston Brewery can still be your favorite neighborhood spot...
Well, now that plan is coming to fruition!
Saugatuck Brewing Company shared in a press release that Creston Brewery will reopen its doors to the public on Thursday, October 14th. 
The initial hours of Pub operation will be Monday through Saturday from 3p.m. to 10 p.m. and Sunday from 12p.m. to 8p.m., with the plan being to expand the hours, menu, and beverage offerings when the brewery is fully staffed. (Which, if you're interested in working at Creston Brewery, you can apply here!)
Following Creston Brewery's initial soft opening, there will be a Grand Opening Party on Tuesday, October 19th from 1p.m. to 3 p.m., followed by full menu service. The event will feature a ribbon cutting ceremony, free snacks, along with happy hour pricing all day long.
SBC says they're working diligently to get the second-floor banquet facility up and running as soon as possible and planning to reopen Creston's outdoor Patio in the spring of 2022.
Saugatuck Brewing opened in 2005 as a "small, intimate, start up brewery" on Enterprise Drive, across from their current location. In 2008, they expanded to their current 25,000 square foot facility. They renovated the space they once used as a stamping facility to feature their pub and brew house. In 2019, Saugatuck Brewery Company opened a location in Kalamazoo.
SBC previously shared to Facebook,
COVID-19 obviously had devastating effects on the restaurant and brewery industry here in Michigan, and it's a tragedy that an up-and-coming brewery such as Creston had to permanently close its doors due to the impact. With this acquisition we really hope to rekindle the community magic that Creston radiated and help it once again become a staple of the Grand Rapids community. Creston Brewery will retain its name along with its charming and welcoming neighborhood atmosphere.
I'm glad to see Creston Brewery opening back up! The few times I ate there, the food was DELICIOUS and the atmosphere is just so cool -- excited to go back!
Follow Creston Brewery on Facebook for more updates!
Incredible MI Breweries You Have to Visit
Michigan is an absolute Mecca for beer lovers! Check out some of our favorite breweries around the state from A to Z...Any you would add? Let us know!