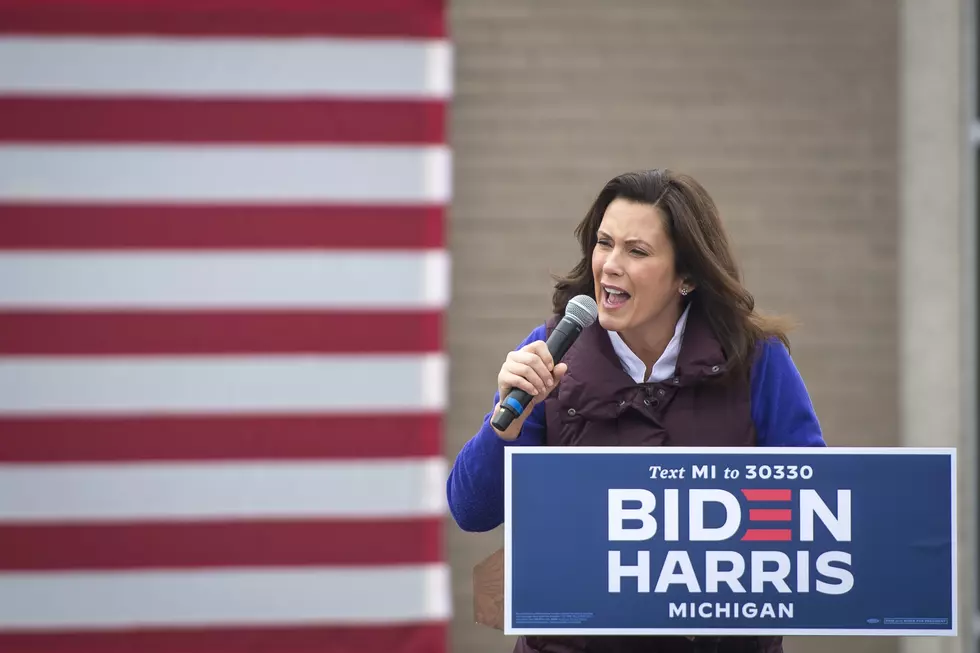 It's Official – Big Gretch is Cooler Than Zack Morris
Getty Images
Recently Saved By The Bell made a return to television on the new Peacock streaming app. The rebooted series now sees Zack Morris as California's Governor, and of course, he's married to Kelly Kapowski. Everyone including Max has made a return except for Dustin Diamond
So the series finds Governor Morris in trouble because he closed too many low-income schools, so he relocates those students to higher-performing schools, including his old stomping grounds of Bayside High. That's where we run into A.C. Slater, the football coach and P.E. teacher, and Jessie Spano, who's the school counselor, and has a daughter in the school.
In one of the new episodes, Zack and Kelly are in their bedroom after getting home from an event where Slater had been poking fun at Zack being "Governor Preppy", as well as talking about how Zack has a "dad bod". That's when our governor, Gretchen Whitmer, gets a nice shout-out when they say she's the hottest governor.
Kelly reassures Zack that he's still good-looking saying "Honey, you were voted second hottest governor in America, after Michigan's Gretchen Whitmer."
That's right, our Governor got called the Hottest Governor in America… in the new Saved By Bell. Still, a pretty cool shout-out if you ask me.
The new series debuted November 25th, the day before Thanksgiving. All ten episodes are available through the Peacock app.
In related news, if you want to kind of re-live the old series, from back when the crew was in high school and hanging at The Max, Mark-Paul Gossler (Zack) hosts a podcast called 'Zack to The Future'.  In the podcast MPG, who claims he hasn't watched an episode of Saved by The Bell since it ended 25 years ago, watches them with one of the writers from the new series and they talk about the epic moments of the show.
Celebs Share Their Personal Paranormal Stories