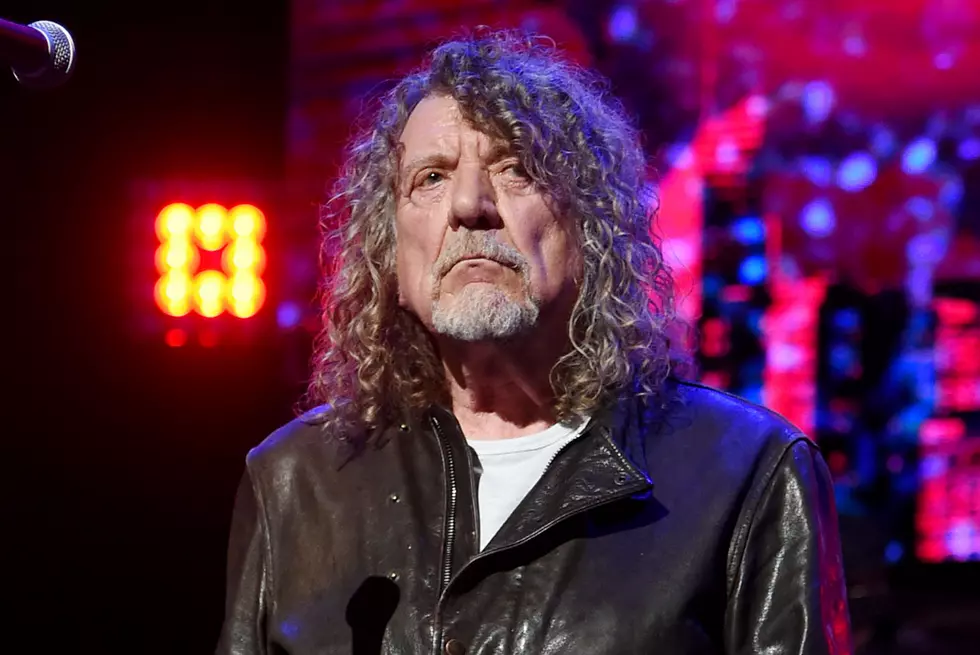 Robert Plant Feels Like a 'Voyeur' Over 'Stairway to Heaven'
Jamie McCarthy, Getty Images
Robert Plant said he'd come to feel like a "voyeur" over Led Zeppelin's signature track "Stairway to Heaven."
In a recent conversation with Vulture, Plant confessed he "often felt estranged" from the song. "It began intimate and vulnerable and sincere, and then the years carried on. It was no longer ours and neither should it be. Now it's out there driving people to distraction and then maybe driving a hard bargain."
Asked about his memory of watching Ann and Nancy Wilson, Jason Bonham and an orchestra performing the song at Zeppelin's Kennedy Center gala night in 2012, Plant -- who previously suggested that, until that moment, he'd come to feel negatively towards the song -- was forthcoming.
"That night I was watching a reenactment – clever, well intentioned, and respectful," he explained. "I was in the gallery peering and following an excellent display. Me and my contribution to it all were hung out to dry in the land of timeless tributes, so far from the cover and the scene, and so far from the home that we've given it. I felt estranged from the whole deal, from the song, and the fact that the years did carry it through. It had its own impetus. I watched it go. It was like a beautiful feather, balloon, or bubble. Something out of a clay pipe that had been blown with soap."
Plant admitted he'd never expected to see the track from that perspective. "It was a spectacular performance," he reflected. "I'm now a voyeur. I'm not responsible for it anymore. I'm not in guitar shops being told not to do it. I'm not going down the aisle at a wedding playing it with a flute. I love the song."
Returning to the Kennedy Center performance, Plant added: "It came upon me and stripped away all the years of being a part of all that. It just rubbed it right back to the bone. Because maybe it was all over for us a long time before it was all over.… We're talking here about one song from 50-plus years ago. It's just a magnificent performance to watch and it kills me every time. It kills me in two or three different ways."
Watch the Kennedy Center Performance of 'Stairway to Heaven'
Led Zeppelin Albums Ranked
Counting down every canonical Led Zeppelin album, from worst (relatively speaking, of course) to best.