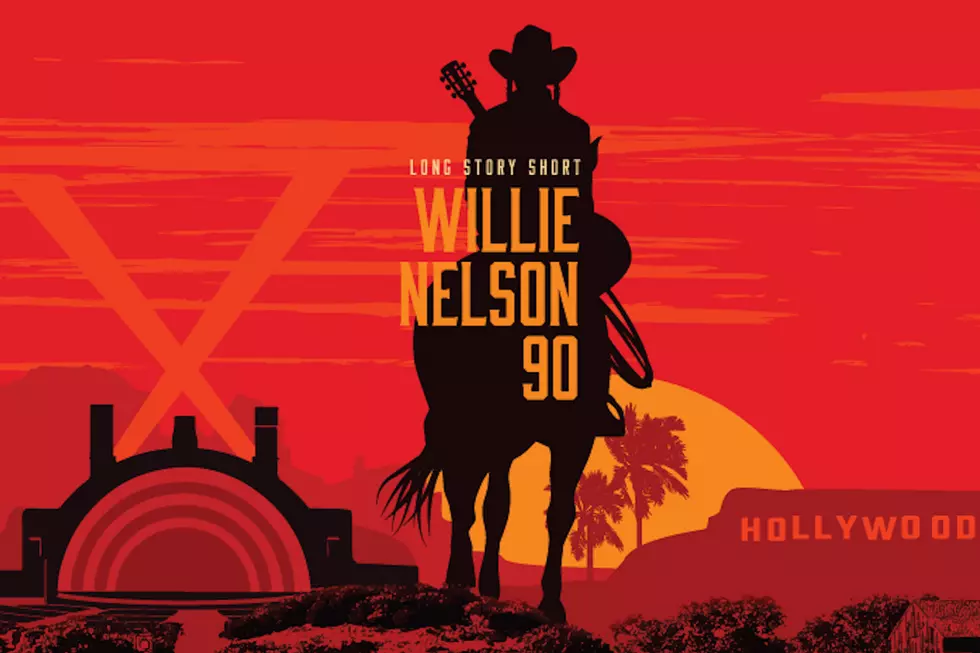 Willie Nelson's 90th Birthday Concerts Coming to Theaters
Blackbird Presents
Willie Nelson's star-studded 90th birthday concerts will be shown in theaters as part of a special limited release. Titled Long Story Short: Willie Nelson 90, the concert film will hit screens across the country on June 11, with special encore presentations on June 13 and 14.
Nelson's 90th birthday celebration took place on April 29 and 30 at the Hollywood Bowl. The performances sold out quickly, so the theatrical release will give fans who weren't there the opportunity to relive the special nights. The lineup of musicians who appeared with Nelson included classic stars as well as modern hitmakers. Keith Richards, Neil Young, Sheryl Crow, Stephen Stills, Bob Weir, Chris Stapleton, Dave Matthews, Gary Clark Jr., Kris Kristofferson, Leon Bridges, Miranda Lambert, Snoop Dogg, the Lumineers and Warren Haynes were among the long list of notable guests.
"Demand to attend this historic concert event was unprecedented," noted Nelson's manager, Mark Rothbaum, and Keith Wortman, CEO of Blackbird Presents, in a statement. "Willie wanted to make sure his 90th birthday party included and was accessible to all of his fans. This concert film release will allow everyone to join in and celebrate with Willie and an amazing line-up of superstar artists. We are thrilled to share this concert event with fans around the globe in such a unique and powerful way,"
The concert film will be presented in 5.1 surround sound, giving viewers the full sonic experience of being in the audience those nights. In a press release, producers promised that Long Story Short will feature "the most memorable moments and unforgettable collaborations" from the two-night concert event.
For screening information and to purchase tickets, fans can head to willienelson90experience.com.
The concert film announcement comes on the heels of another piece of Nelson-related news. The acclaimed singer and songwriter, who was revealed as a 2023 inductee for the Rock & Roll Hall of Fame earlier this month, announced a new memoir breaking down 160 of his songs. Energy Follows Thought: The Stories Behind My Songs is due on Oct. 31.
Top 10 Concert Films
The next time you're in the mood to watch a classic rock artist tear it up in front of a screaming crowd, reach for one of these movies.