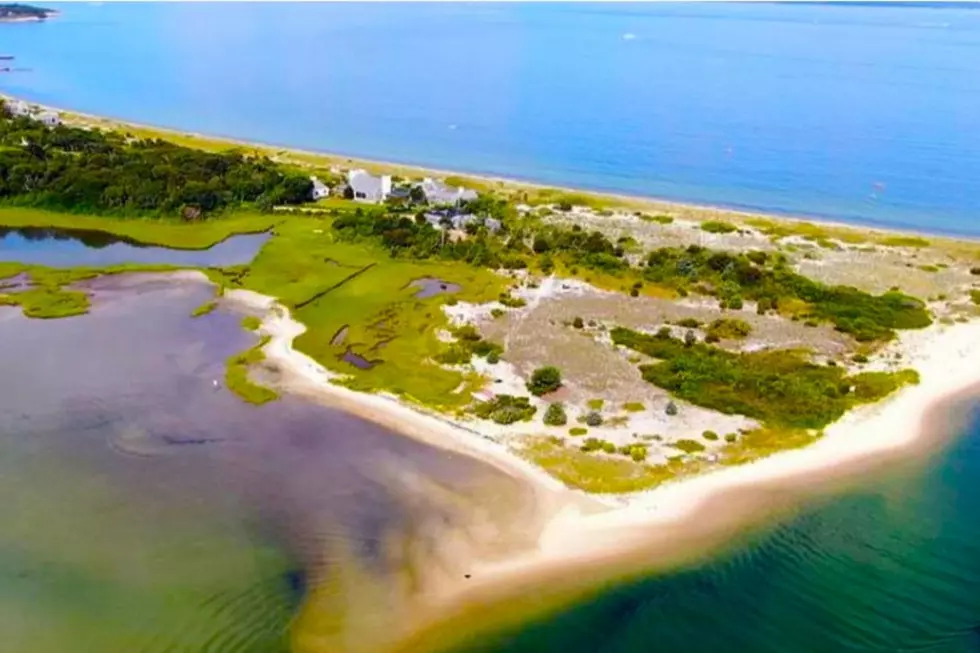 Photos: Diane Sawyer is Selling Her Mile-Long Vacation Estate After 30 Years
Bob Gothard/Wallace and Co. Sotheby's International Realty
This $24 million estate has been part of Diane Sawyer's life since 1995 filled with family vacations and holiday celebrations. Now, Diane is selling her mile-long oasis in the Massachusetts town of Vineyard Haven on the island of Martha's Vineyard just a few miles off the coast of Cape Cod.
It's called Chip Chop (playing on the West Chop and East Chop areas of the Vineyard) and is a legendary 20-acre beach compound filled with history dating back to the 1940s. According to the listing with Mark Jenkins of  Wallace & Co. Sotheby's International Realty, 794 & 690 Chappaquonsett Road has seen 80 years of parties with well-known people in literature, theatre, cinema, and politics; originally built for a legendary stage actress named Katharine Cornell.
According to the Vineyard Gazette, Sir Laurence Olivier, Vivian Leigh, Rex Harrison, Noel Coward, and Helen Keller are just a few of the rich and famous who have graced the estate. Meanwhile, according to Mansion Global, this is the first time it's publicly up for sale. This casual compound is composed of two separate lots encompassing a mile of private shoreline with 2,000 feet of sandy beach along the stunning, swimmable waters of the Vineyard Sound.
Known for ABC World News Tonight, Good Morning America, 20/20, CBS Morning and 60 Minutes, according to Mansion Global, Diane and her now-late husband (film director Mike Nichols) bought the estate in 1995 for nearly $5.3 million. They were married on Martha's Vineyard just a few years earlier and fell in love with the island.
According to the listing, there are four homes on the estate, including a three-bedroom, 5,000-square-foot main house with 10 chimneys, a two-bedroom caretaker's cottage, and two guest cottages, plus two more pavilions called The Pond and Ocean.  So, let's take a look of this remarkably unchanged estate connected with courtyards, pergolas, a swimming pool, and tennis court.
So let's take that tour now.
TV Journalist Diane Sawyer is Selling her Mile-Long Massachusetts Estate on Martha's Vineyard
Gallery Credit: Jolana Miller
LOOK: Controversial songs from the year you were born
Stacker
celebrates history's most boundary-pushing—and thereby controversial—songs from 1930 through today.
Gallery Credit: Stacker