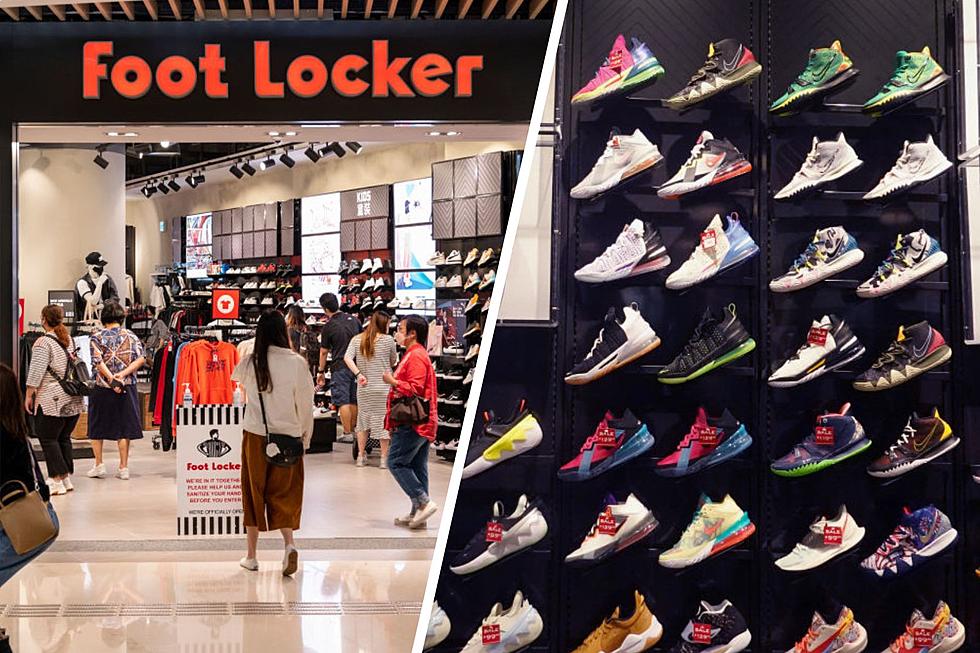 More Store Closings – Is West Michigan Losing Its Foot Lockers?
Getty Images
Foot Locker has announced the closure of hundreds of its brick-and-mortar stores in North America.
Senior Vice President of Store Development, Anthony Aversa, shared the news in a meeting with investors on Monday.
Foot Locker to Close 400 Stores in Next Three Years
Foot Locker plans to shut down 400 "underperforming" mall stores by 2026. This includes 125 Champs Sports stores.
CNN Business reports,
Foot Locker reported fourth quarter sales Monday that eased 0.3% versus a year ago. The retailer also forecast total sales to drop 3.5% to 5.5% in 2023.
According to Fox Business, the closures are part of the company's new "Lace Up" business plan which also includes opening free-standing "experiential" shops targeted at sneakerheads and higher-income shoppers. Foot Locker plans to open 300 of these new shops by 2026.
Are West Michigan Foot Lockers Closing?
At this point, Foot Locker has not announced which locations are shutting down.
There are about 1,300 Foot Locker locations in North America. Fox Business reports,
 The company said it anticipates closing 25% of its locations in A- and B-rated malls and 50% of its stores in C- and D- rated malls.
There are currently 35 Foot Locker stores in Michigan.
West Michigan Foot Locker Locations include:
Woodland Mall in Grand Rapids
Rivertown Crossings Mall in Grandville
The Lakes Mall in Muskegon
The Crossroads Mall in Portage
There are also Champs Sports stores at Woodland Mall and at The Crossroads Mall.
LOOK: Here are 50 of your favorite retail chains that no longer exist
Are you ready to see the top 50 major retailers that no longer exist? Keep reading to see if your favorites made
the list
.
LOOK: These Are the 50 biggest retailers in America