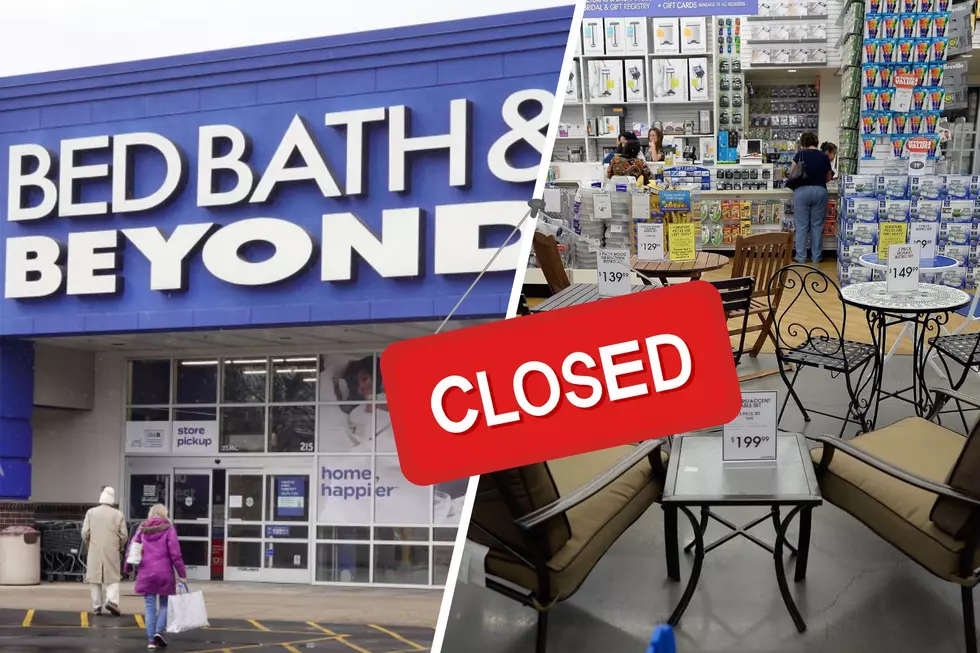 UPDATE: All Of Michigan's Bed Bath and Beyond Stores Shutting Down
Getty Images
UPDATE 4/24/23: For a while there it looked like some Bed Bath & Beyond stores in Michigan MIGHT remain open... now we know that's not the case.
On Sunday, April 23, Bed Bath & Beyond Inc. filed for Chapter 11 bankruptcy, something the company has been warning about since January. 
For the time being, 360 Bed Bath and Beyond locations nationwide and 120 Buy Buy Baby locations will remain open, but liquidation sales are starting this week. According to a release, Bed Bath & Beyond has filed motions in bankruptcy court to auction the two brands. 
The nine remaining Michigan stores are:
Beverly Hills, 31535 Southfield Road
Grand Rapids, 4901 28th Street Southeast
Novi, 43610 West Oaks Drive
Petoskey: 910 Spring St.
Rochester Hills, 1242 South Rochester Road
Roseville, 30801 Gratiot Avenue
Sterling Heights, 12020 Hall Road
Taylor, 23871 Eureka Road
Traverse City: 3301 North U.S. 31
The going-out-of-business sales start this Wednesday April 26. All sales will be final. Tuesday April 25 is the last day you can use your big blue Bed Bath & Beyond coupon. Be sure to use those gift cards too! They'll stop accepting them May 8. 
ORIGINAL STORY: Bed Bath & Beyond has announced even more stores that are closing for good - and two are in West Michigan.
Which West Michigan Bed Bath & Beyond Stores are Closing?
Last month, Bed Bath & Beyond announced they'd be closing 150 stores nationwide amid ongoing financial struggles.
We shared with you that the Muskegon store on Harvey Street along with the Bed Bath & Beyond at Green Ridge Square in Walker were among the closures.
On Monday, Bed Bath & Beyond announced an additional 150 stores will close in a regulatory filing:
Plans for current store fleet optimization program to be expanded to more than 400, including closure of an approximately 150 additional lower-producing Bed Bath & Beyond stores, which builds on closure of approximately 200 Bed Bath & Beyond stores and approximately 50 standalone Harmon stores in the U.S.
The West Michigan Bed Bath & Beyond stores set to close are:
Portage - 5930 S. Westnedge Avenue
Holland - 3050 Beeline Road Suite 30
This bring the total number of Michigan stores closing to 17.
The home goods chain said Monday it was hoping to raise approximately $1 billion through stock offerings in a last-ditch effort to stay out of bankruptcy, CNBC reports.
When Will Bed Bath & Beyond Stores Close?
The exact dates stores will close has not been released, though it's expected the closures will happen in the next few months, with liquidation sales possibly starting soon.
According to the Holland Sentinel, an employee at the Beeline Road Bed Bath & Beyond confirmed the store was closing, but said it would not happen right away.
We'll update this post as we learn more!
LOOK: Here are 50 of your favorite retail chains that no longer exist
Are you ready to see the top 50 major retailers that no longer exist? Keep reading to see if your favorites made
the list
.