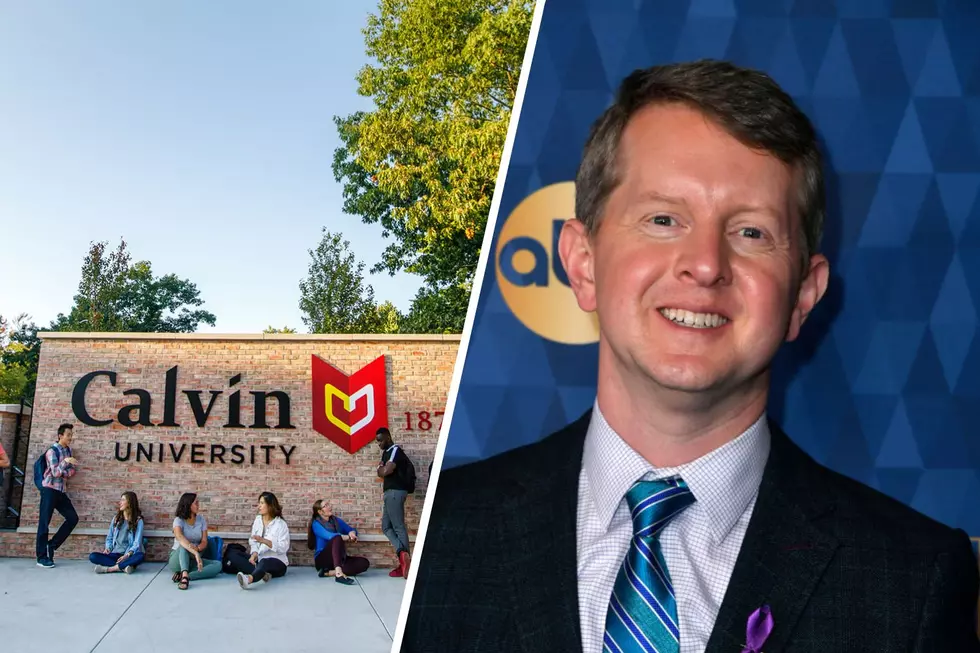 Calvin University's Free Lecture Series Includes Jeopardy's Ken Jennings
Calvin University, Facebook/ Getty Images
The holder of the longest winning streak on Jeopardy! (and current co-host), Ken Jennings, is coming to Grand Rapids' Calvin University this winter.
Calvin University January Series 2023
Calvin University has announced the 2023 January Series lineup.
It's the 36th year for Calvin's free lecture series, which runs for 15 straight weekdays, January 9 through 27, 2023.
Guests are invited to attend in person at the Covenant Fine Arts Center on Calvin's Campus, watch from a remote location, or watch the presentation on demand online.
Calvin University says of the January Series,
The series aims to cultivate deep thought and conversations about important issues of the day, to inspire cultural renewal and make us better global citizens in God's world. We are thankful to share this special gift with our local, regional, and global community, thanks to our underwriters.
Who is Speaking at Calvin University's January Series 2023?
The January Series 2023 lineup includes:
The winningest Jeopardy! contestant in history and current co-host, Ken Jennings, will be speaking at Calvin University Monday, January 12, starting at 12:30p.m.
NASA Scientist, planetary protection lead of the famed NASA 2020 Mars mission, Dr. Moogega Cooper will be speaking at Calvin University Friday, January 20th, starting at 12:30p.m.
A New York Times bestselling author, podcast host, and a professor at Duke University, Kate Bowler will be speaking at Calvin University Friday, January 27, starting at 12:30p.m.
You can check out the full lineup here.
Calvin University estimates that between in-person, remote, and on-demand virtual viewing, the January Series reached a record 100,000-plus viewers in 50 states and 52 countries spanning six continents in 2022.
You can watch past January Series presentations here and learn more about how to stream the upcoming 2023 series.
10 Popular Phrases Invented By TV Shows
These everyday phrases have their roots in lines of dialogue from television series.
12 Amazing TV Shows You Can Binge In One Day
You can watch these great television series from start to finish in a single, awesome day.