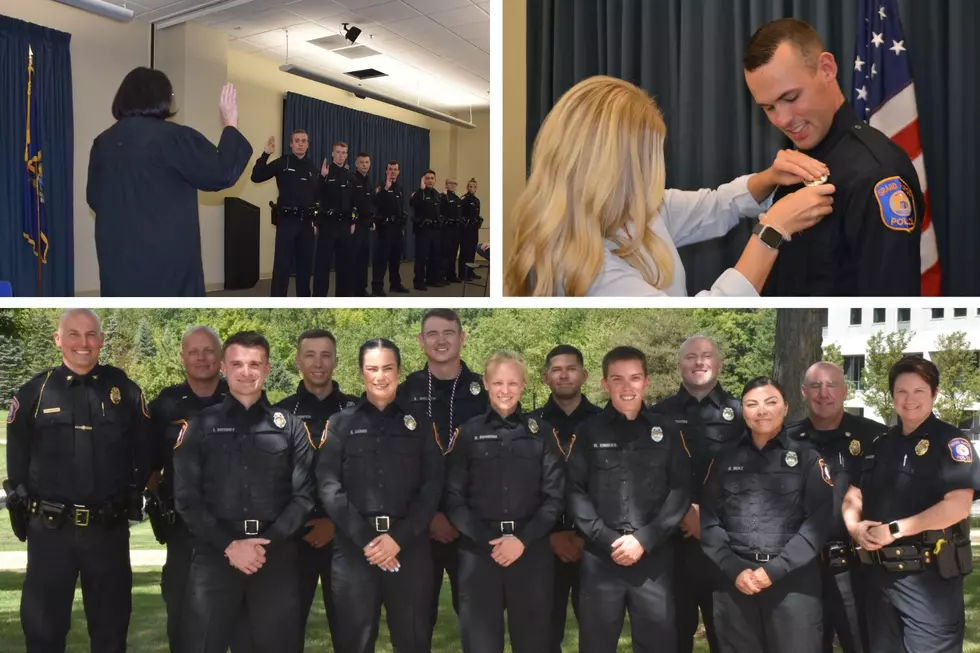 Grand Rapids Will Pay You to Become a Police Officer
GRPD, Facebook
Always wanted to be a police officer? The Grand Rapids Police Department is hiring and they're offering a program in which they'll pay you fulltime, with benefits, AND sponsor your schooling.
Grand Rapids Sponsored Police Recruit Position
GRPD's "Sponsored Police Recruit Position" is for those who have not attended a police academy and want to become an officer.
The department will sponsor you to attend the GVSU Police Academy, while paying you full-time wages and benefits.
They say that upon successful completion of the academy, and in-house GRPD training, you will be sworn in as a Certified Police Officer.
GRPD lists the annual salary range as $49,360 to $80,831. Benefits include medical, dental, and vision.
You can find out more here.
GRPD Sponsored Police Recruit Event
Grand Rapids' Sponsored Police Recruit posting opens Monday, October 10, 2022.
On Monday 4p.m. to 7p.m.,GRPD is holding an event at the Garfield Park Gym where they'll discuss the program, how to prepare for the MCOLES Physical, how to apply to be a Sponsored Police Recruit, and more.
GRPD says that anyone who cannot make the event should email or call the Community Engagement Unit to set up a one on one with a recruiter.
Minimum Requirements for GRPD Sponsored Police Recruits
According to GRPD, these are the requirements for the program:
Must be 18 years old
Must have high school diploma or GED
Possess good moral character
Possess good reading and writing skills
Possess a valid driver's license
Be a U.S. Citizen
Have a record clear of any felonies and certain misdemeanors
GRPD is also hiring those who already have police training or are currently in police academy. More information here.
20 High Paying Michigan Jobs You Can Get Without A Degree
Top 10 Highest-Paying Jobs In MI
A look at the highest-paying jobs in Michigan for 2021 according to data obtained by career resource website,
Zippia
.