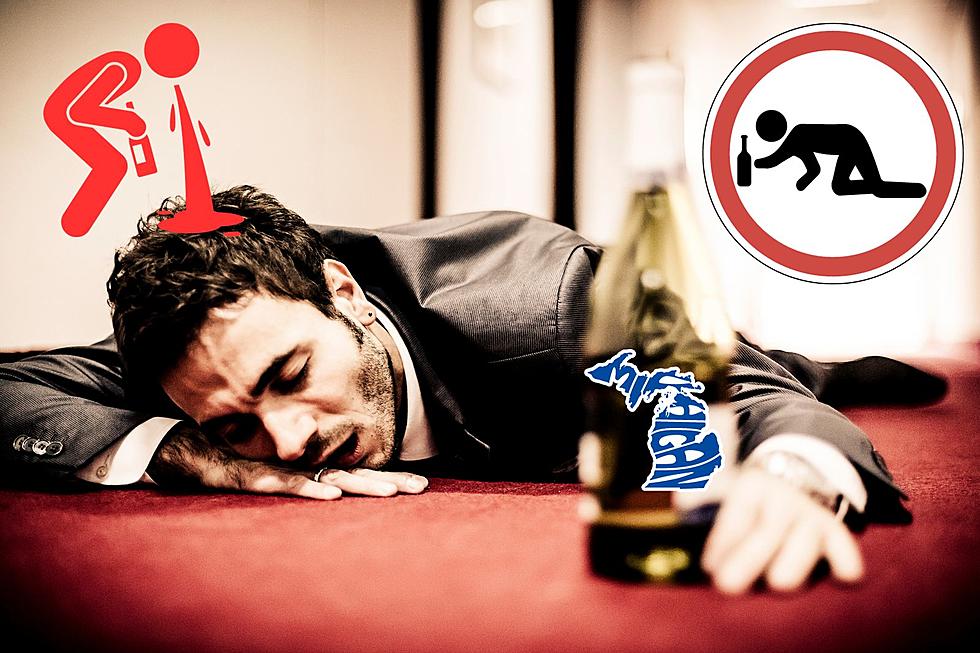 What is The Drunkest City in Michigan?
canva.com
There are a lot of great places in Michigan to do some drinking but what city is known for being the drunkest in the state?
The Drunkest Michigan City is Not Beer City USA
You would think since Grand Rapids has the nickname of "Beer City USA" that also might come with a drinking title for the most drunks.
That is not the case in Grand Rapids. Yes, the city is known for all its craft breweries, many of which are known around the world, I guess craft beer drinkers are more about the taste than getting "S-faced."
Detroit is Not The Drunkest City in Michigan Either
Detroit has the largest number of people than any other city in Michigan. You would think with the most people you would have the most drunks.
Not to mention all the Detroit sports teams' venues are in downtown Detroit like Comerica Park, Ford Field, and Little Caesars Arena. Let's not forget about the Fox Theatre and the Fillmore plus all the bars that are in the area of all those venues. There are also the MGM Grand, MotorCity, and Hollywood Casinos in the city. With this lineup of places to drink it would seem Detroit would be the drunkest city in the state.
What City is The Drunkest in Michigan?
Before I announce the drunkest city in Michigan, let me tell you how this was determined. Online publication 24/7 Wall St. used data from men and women over 18 who were heavy or binge drinkers in each state's largest populated areas.  Other elements factored in like tobacco use, lack of exercise, and poor nutrition.
Based on the criteria above, the drunkest city in Michigan is Bay City located at the bottom of the thumb region of the state.
Nearly 24% of adults who drink in Bay City drink excessively. Bay City also has a sad record of nearly 30% of all alcohol-related accidents resulting in deaths. So if you plan on getting your drink on while heading up north, you may want to steer clear of Bay City Michigan. Remember, don't drink and drive. Someone, please pass that on to our Bay City friends.
Most Americans Don't Know These Irish Slang Drinking Words
It's not even Irish Gaelic, but Hiberno-English can also be difficult to understand. Here's a list of drinking-related slang terms commonly used on the Emerald Isle.
Gallery Credit: Kate Robinson
Popular Michigan Alcoholic Drinks I Haven't Heard Anyone Order in Years