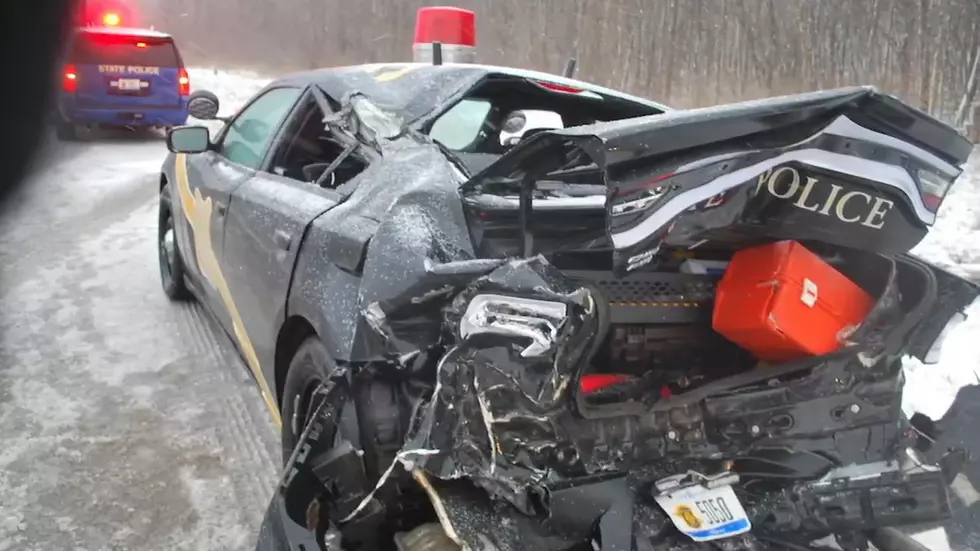 A Message To Michigan Drivers As Winter Driving Starts Again
MDOT/YouTube
The first real snowfall for much of the lower peninsula is in the forecast for this weekend, meaning winter driving will once again play a significant role in whether or not you get to your destination safely.
Michigan Winter Rule #1 is to SLOW DOWN.
It doesn't matter if you're a new Michigan driver or if you've been on the roads for 20 years. The first time it snows every year, you need to reacclimate yourself with how your vehicle responds to wintry conditions like ice and snow on the roads.
The easiest way to do that, according to the Michigan State Police, is to drive at slower speeds:
"Drive slow on ice & snow" is the theme for our winter driving safety program. That's because it's our #1 tip for staying safe on wintry roads.
Plus, speeding right up to someone's bumper is a douchebag move regardless of the season.
Michigan Winter Rule #2 is to CLEAN OFF YOUR CAR AND WINDOWS.
Don't be that guy who only scrapes out a tiny hole on the windshield covered in ice and snow. This reduces your field of vision greatly and can make it hard for you to see other hazards or motorists on the roads.
Plus that snow flying off your car causes mini-blizzards and whiteouts for the cars behind you, so take the extra few minutes and clean off your car or truck.
Michigan Winter Rule #3 is to be prepared.
Winter in Michigan is unpredictable and even the best winter drivers could find themselves stranded. So just like the boy scouts, you want to be prepared.
As mentioned, an ice scraper and snow brush are MUST-HAVE items in your Michigan car. But you may also want to stock the car with winter supplies and keep your gas tank at least half full at all times.
More Tips On How To Drive Safely In A Michigan Winter From A Montana Driver Who Drives In Snow From October To May.
Montana's winters can be nasty and no, even if you're from a place with snow, you aren't ready for our roads. Trust us. Here's how to drive safely during the winter in Montana.
You can track these plows in West Michigan this winter.
Each one of the snowplows that hit the road to help keep Michigan roads clean each winter comes with a unique name, and these are some of the best ones we found.