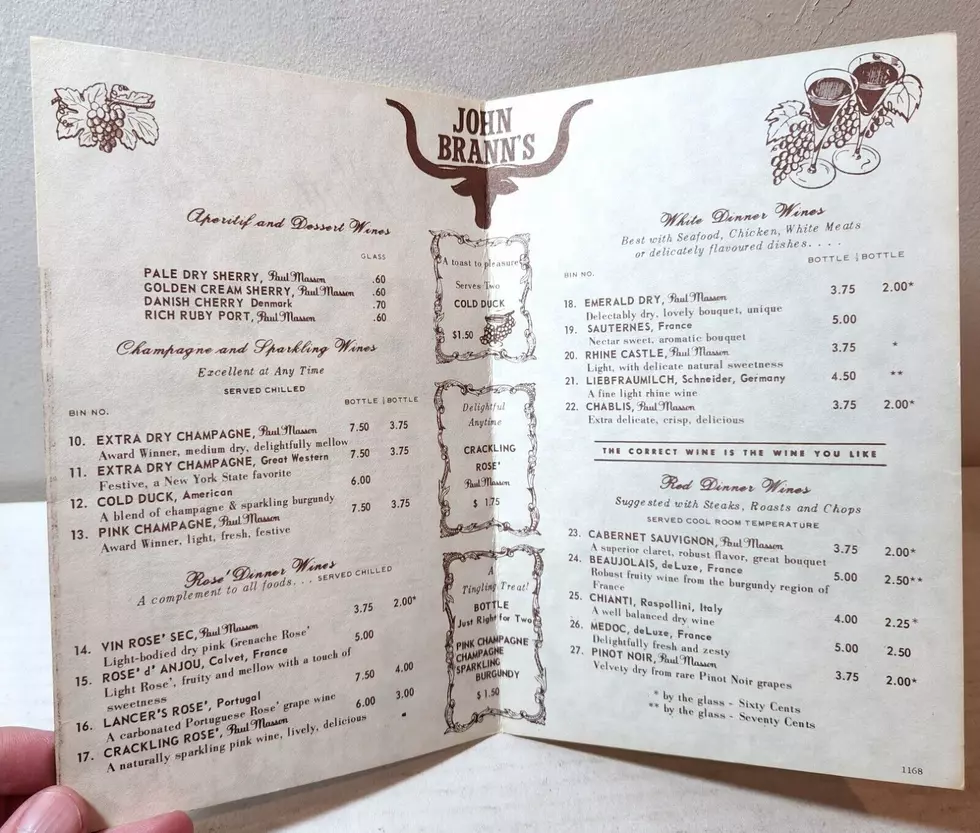 These Vintage Grand Rapids Menus From The 1960s Are Full Of Nostalgia
Ebay/
44% of Americans say they eat out at a restaurant at least one time per week.
I guess I'm above average because my wife Lindsey and I like to eat out at least twice a week which puts us with about 25% of Americans who do the same.
One of our favorite places to grab breakfast on a Saturday is Cherie Inn.
Located at 969 Cherry St SE, Cherie Inn is Grand Rapids' longest-running restaurant and first opened its doors in 1924 in the historic Fairmount Square District.
It is housed in a hundred-year-old building, and it features the original tin ceilings, vintage art, and Stickley furniture of Grand Rapids dating back to the 1940s.
See More: Grand Rapids Restaurants You Miss The Most
Inside the entrance of Cherie Inn, they have some really cool pictures that show what the restaurant looked like over the years.
I'm bummed I don't have any pictures to share with you here, but if you visit take a look around and you'll get to take a step back in time.
Grand Rapids Restaurant Menus From The Past
I couldn't find an old food menu from Cherie Inn but I did find this really cool matchbook for sale on eBay. According to the seller, It's from the 1940s.
After finding this I ended up doing a deep dive that led me to a bunch of Grand Rapids restaurant menus dating back to the 1960s.
The biggest thing I noticed was how cheap everything was compared to how much it cost now.
Let's take a look at these 10 old-school Grand Rapids menus that show how cheap eating out was back in the day
10 Old School Grand Rapids Menus Reveal How Cheap Eating Out Was Back In The Day
Check out these 10 old-school Grand Rapids menus that reveal how cheap eating out was back in the day.
West Michigan Bars, Restaurants And Places You miss
These are bars, restaurants, and places people in West Michigan miss