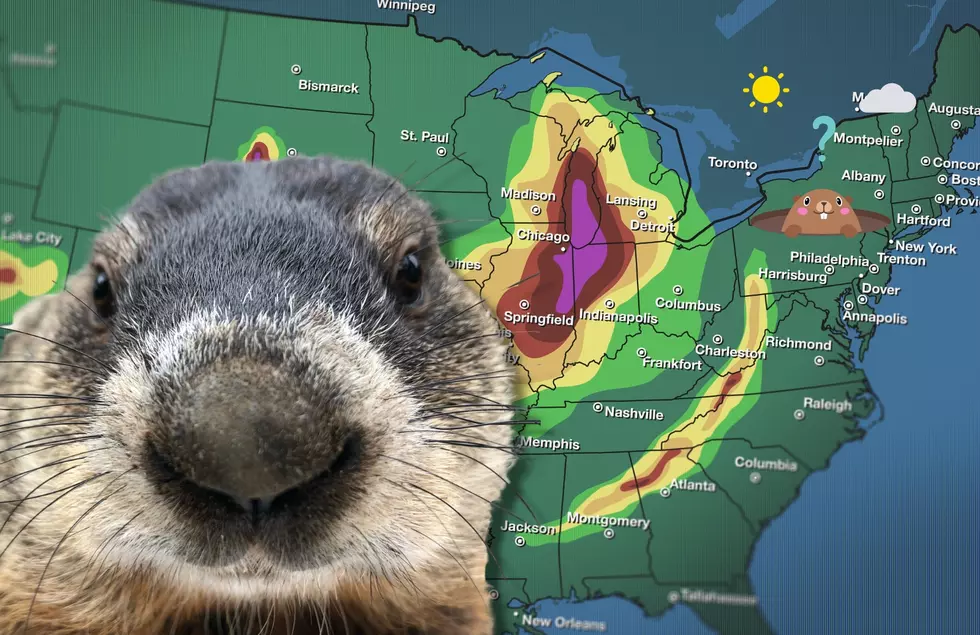 Meet Woody: Michigan's own Groundhog Meteorologist
Howell Nature Center / Canva
Groundhog's Day is coming up yet again, and I'm not talking about the beloved movie about the holiday starring Bill Murray
I'm talking about one of the strangest American traditions, where we look to a groundhog based in the middle of nowhere Pennsylvania to let us know if it's going to snow more, or not. (In the case of Michigan, it will no, matter what he says)
But how can we as Michiganders trust a weather forecast from a state that sees a fraction of the winter we endure? Well, it turns out - we don't.
Who is Woody the Groundhog/Woodchuck?
This sassy little lady who lives at the Howell Nature Center has been predicting winter's end in Michigan for nearly 25 years.
While Punxsutawney Phil is looking for his shadow on Groundhog day (a thing I always felt was weird considering how many cameras and lights are on him), Woody has a more traditional way of making her prediction
She runs out of her "house" at the preserve. If she stays out for long enough, we consider it a sign we'll see an early winter. But if she runs inside quickly, we should, too, because we're getting six more weeks of the white stuff.
How accurate is Woody's prediction compared to Punxsutawney Phil?
In recent years, it appears that both rodents agree about when winter is expected to end. In 2020, they both said spring would be coming early. While in 2021 and 2022, Woody predicted a longer winter, which was the same prediction as her counterpart in Pennsylvania.
And honestly, it's hard to say if Woody and Punxsutawney Phil are right because it's always a long winter in Michigan. But, it seems 2020 was milder than the others after their predictions, so maybe they're on to something?
If you'd like to see Woody's big reveal, you still have time to join the big celebration at the Howell Nature Center. Pre-registration is required, so make sure you click the link in the post above.
Did You Know Howell Had A Condensed Milk Factory?
Back when Michigan was a booming metropolis for business, you would've seen factories galore. Take a look at a now long gone piece of history in Howell, that supplied condensed milk to the residents of Howell. Unfortunately, a fire took out the factory in 1912.