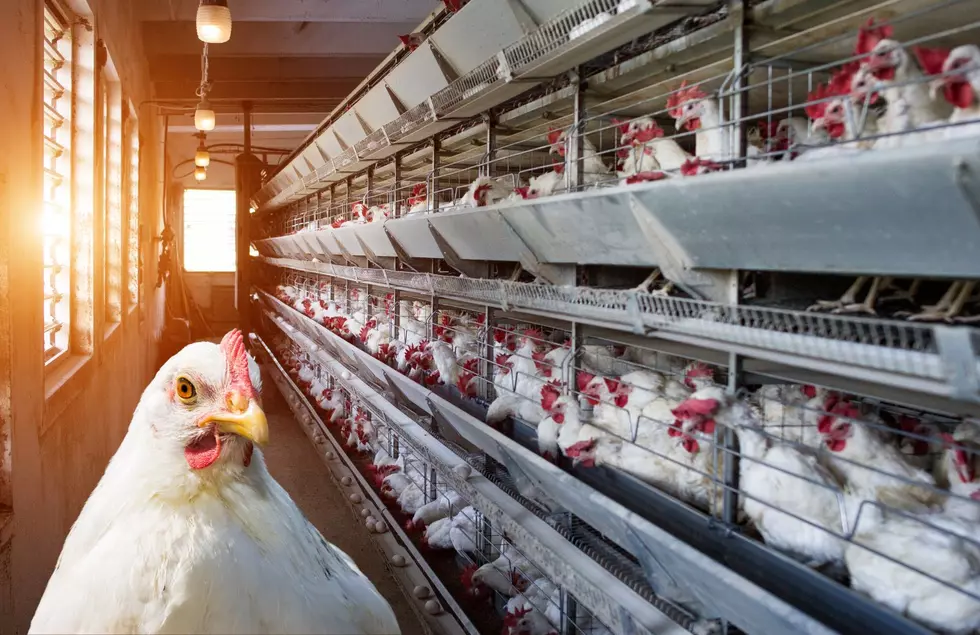 Michigan Egg Prices Are Insanely High And Could Be That Way Until Next Year
Credit: Canva
If you've been to a grocery store recently, you may have noticed that prices seem to keep going up and up on household staples.
The one thing everyone I know keeps talking about is the price of eggs.
How Much Does A Dozen Eggs Cost In Michigan?
According to the Michigan Farm Bureau, last year in Michigan you could buy a dozen eggs for less than $2. Only a year later, and those same eggs will set you back nearly $5.
Why Are Eggs So Expensive?
Michigan Farm Bureau Senior Industry Relations Specialist Ernie Birchmeier told TV 6 
The main thing is supply and demand, with the avian flu that killed the birds there's just not as many white eggs in the store. So, the white egg prices go up, causing a big demand for the free-range egg.

 
Another factor is inflation which impacts the cost of feed for the chickens, transportation costs, and everything connected with the supply chain of getting the eggs from the farm to your nearby grocery store.
When Will Egg Prices Come Down?
If you're looking for the best deal each time you go grocery shopping and like eggs, this might be bad news.
Egg prices are expected to eventually come back down but that won't happen until they can hatch more chickens to lay eggs.
The best guess is that won't be until the first quarter of 2024.
Here's Who Serves Up The Best Cinnamon Rolls In West Michigan
Looking for something to tame your sweet tooth? Check out the best places to get a Cinnamon Roll in West Michigan.
What Did Michigan's License Plates Look Like The Year You Were Born?
Michigan is home to so much motor vehicle history. Let's take a look back in time to see some of the cool and interesting Michigan license plates of the past.
What Grand Rapids Looked Like Back In The Day
Grand Rapids, Michigan became a city in 1850 and a lot has changed since then. Check out almost 50 pictures of what things used to look like.