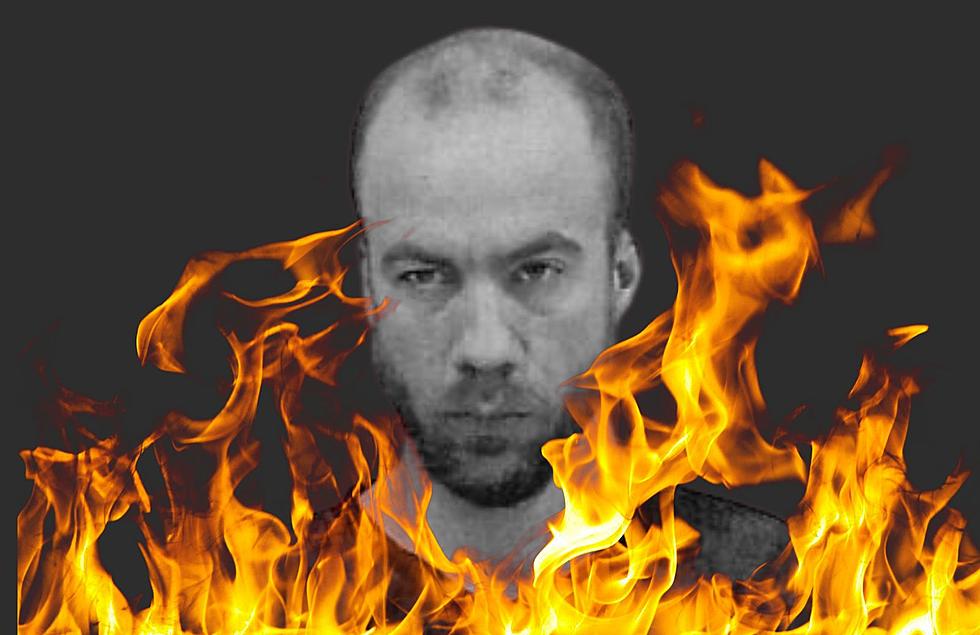 Michigan Volunteer Firefighter Arrested For Starting Fire He Put Out
Canva / Chippewa County Sheriff's Office via FB
It takes a brave man and/or woman to run into a burning building to save someone and put out a fire.
One Michigan man who was a volunteer firefighter in the Upper Peninsula has now found himself in a jail suit instead of his firefighter gear.
Michigan Volunteer Firefighter Arrested For Starting Fire He Put Out
35-year-old Joseph Carl Halder has been working with the Whitefish Township Fire Department for the past several months.
He was recently arrested by the Chippewa County Sheriff's Office and charged with arson while he was putting out a fire that he is now being accused of starting.
Law enforcement says The incident took place in Chippewa County, where Joseph Halder was allegedly involved in setting fire to the old Ruth's Gift Shop building in downtown Paradise.
How Did They Know It Was Him?
Deputies said they watched surveillance video from a gas station across the road and identified Joseph Halder, as the person who set the building on fire.
Is This The Only Fire He Started?
As of now, it's the only one he's being charged with but there have been two other fires in the area recently.
How Much Time Could He Spend In Jail If Found Guilty?
Joseph Halder if found guilty could face up to 10 years in prison and a $20,000 fine.
30 Famous Celebrities You Might Not Know Are From Michigan
You will definitely recognize these names and faces, but might be surprised to find out they're from Michigan.
Gallery Credit: Big Joe Pesh / Getty Images
25 Things Michigan Is Known And Famous For
Michigan is known as the Motor City and is home to Motown. But that just scratches the surface of what the Mitten state is known and famous for.
Gallery Credit: Big Joe Pesh
Christmas Tree Farms In West Michigan
Whether you're a seasoned real Christmas tree vet or you're considering tossing out the artificial tree these are some great places in West Michigan to get one.
Gallery Credit: Big Joe Pesh