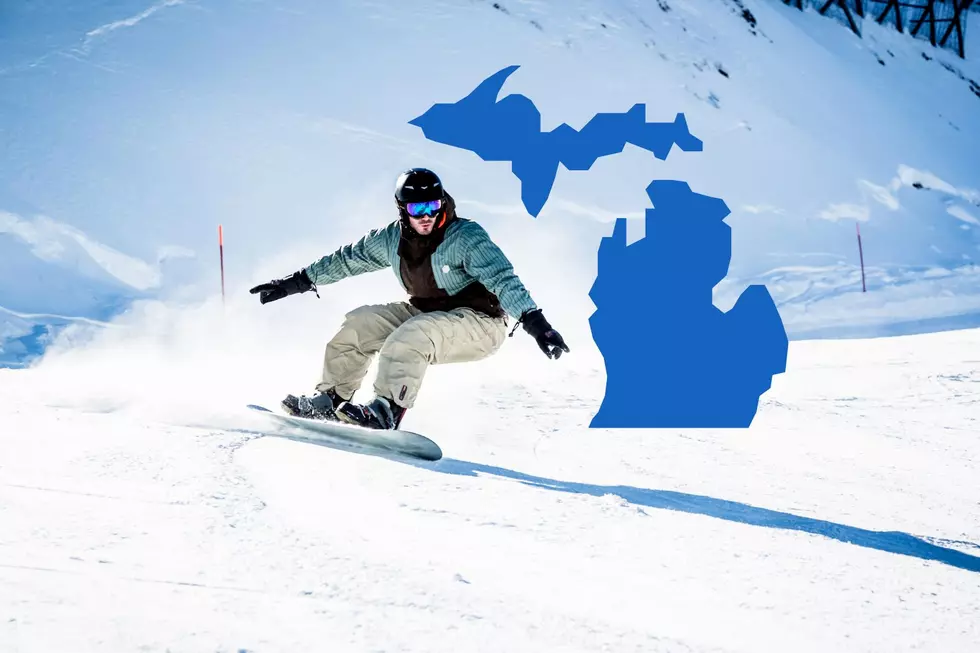 Oh WOW! Without This Muskegon Man, Snowboarding Would Not Exist
Canva
When you think of winter sports, you immediately think of ice skating, skiing, and snowboarding.
Did you know that snowboarding was invented in Michigan, specifically Muskegon?
Before there was 'snowboarding,' there was a prototype for it. Thanks to this Muskegon man.
Around 1965, Sherman Poppen, who was an engineer, was trying to make a replacement for the sled for his daughters to use.
Once he created this new invention, his wife, Nancy, decided to name it the "Snurfer."
That sounds like something a Smurf would use!
She chose the name "Snurfer" because she meshed the words 'snow' and surf' together since it is practically snow surfing.
According to Britannica,
"Poppen's initial model was just two snow skis bolted together - he later attached a rope to the front for steering. No specialized boots or bindings were required."
Poppen's invention came at the perfect time for the Brunswick corporation.
The bowling manufacturer, which was in Muskegon at that time, heard about Poppen's invention and immediately wanted to capitalize on it.
Once, Poppen filed for a patent and licensed it to Brunswick Corporation in 1966. Within that year alone, Wikipedia says that,
"over half a million snurfers were sold."
By 1968, the first ever 'World Snow Surfing Championship' was taking place in Muskegon.
Due to the rapidly growing sport, several companies across the country began to pop up like Burton Snowboards.
Because of his love for snurfing, the founder of Burton Snowboards, Jake Burton Carpenter wowed the audience when he showed off his updates to the iconic snurfer.
These updates would later become the snowboard we know and love.
Sadly, the father of snowboarding passed away in 2019. However, his legacy and creation continue to live on. Poppen was later inducted into the Muskegon Area Sports Hall of Fame.
Snowboarding Created in Michigan