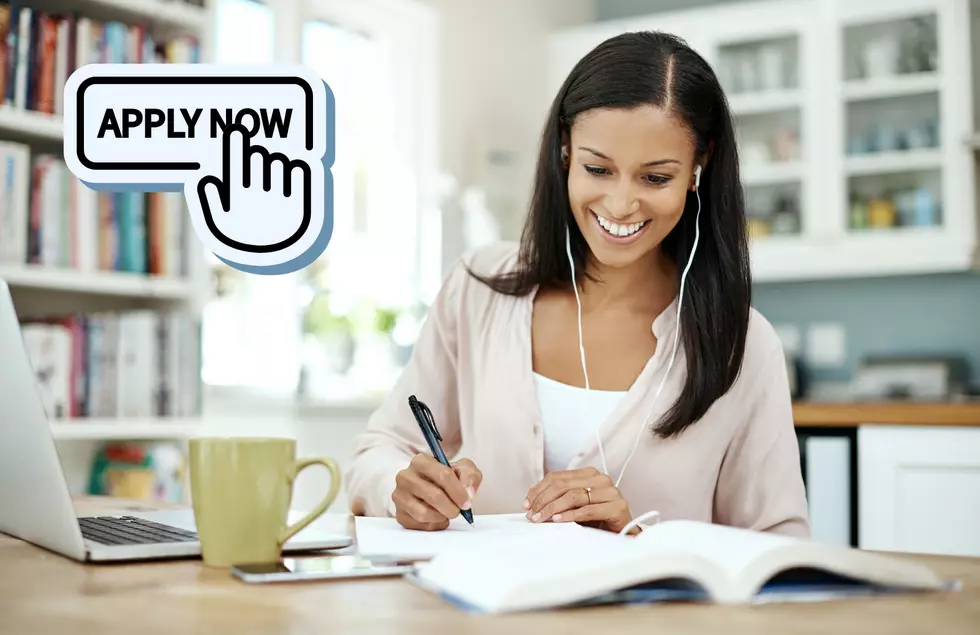 These Are Michigan's Top 10 Companies Hiring Remote Workers
Credit: Canva
For the most part, the COVID-19 pandemic was a very terrible thing.
But one good thing I believe came out of that is more companies seeing the value and benefit of offering partial or full remote work for employees.
ZipRecruiter.com had this to say about the increase in remote jobs.
For workers, it offers the chance to access distant opportunities, save time and money, lower the risk of contracting Covid, escape gas price inflation, work from anywhere, and spend more time with family. For businesses, it provides access to a wider and more diverse talent pool, reduces real estate and overhead costs, and increases labor productivity while reducing absenteeism. And on a national scale, it may help us avoid a wage-price spiral.

 
If you're like me and hate having to put pants on every day, then check out these companies that are hiring remote workers.
These Are Michigan's Top 10 Companies Hiring Remote Workers
Number 10 - Select Quote
Remote Jobs: 25,799
Website: Click Here
Number 9 - Kronos
Remote Jobs: 25,965
Website: Click Here

Number 8 - SAP
Remote Jobs: 28,262
Website: Click Here

Number 7 - Meta
Remote Jobs: 29,052
Website: Click Here

Number 6 - Change Healthcare
Remote Jobs: 30,602
Website: Click Here

Number 5 - Cerebral
Remote Jobs: 34,526
Website: Click Here

Number 4 - Capital One
Remote Jobs: 36,336
Website: Click Here

Number 3 - USAA
Remote Jobs: 42,311
Website: Click Here

Number 2 - CBRE
Remote Jobs: 51,304
Website: Click Here

Number 1 - Anthem
Remote Jobs: 60,445
Website: Click Here

If you're just looking to make a lot of money, then these jobs might be for you.
25 Highest Paying Jobs In Michigan
20 High Paying Michigan Jobs You Can Get Without A Degree
Jobs In Michigan That Were Most Common 150 Years Ago
We've heard the stories of our parents and grandparents going to snow during blizzards, tsunamis, and more. But the jobs our relatives had 150 years ago, may have actually been that way. Take a look at
the top jobs of 150 years ago.