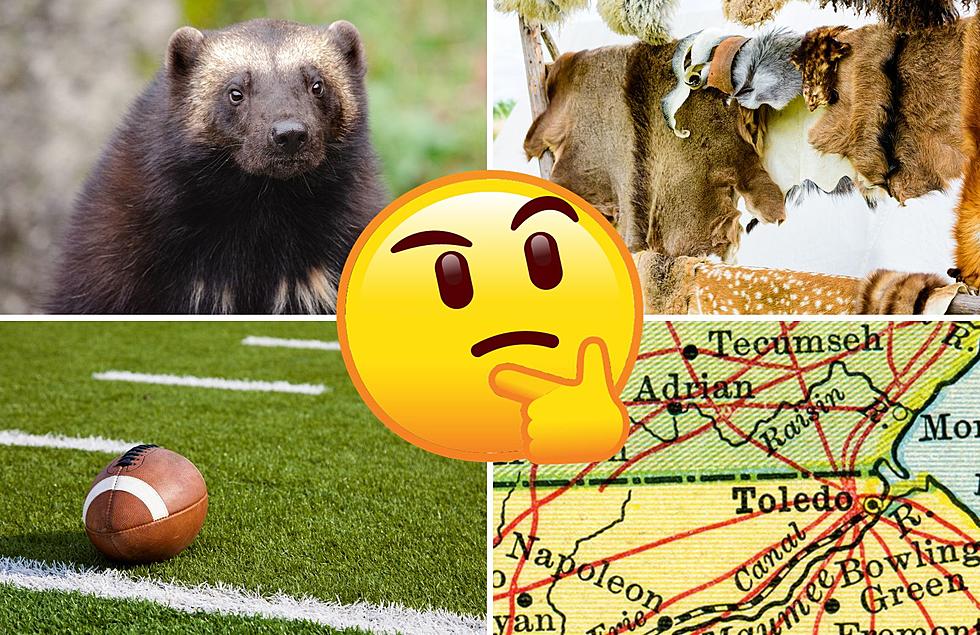 What's The Real Reason Michigan Is Called The Wolverine State?
canva
Michigan has many nicknames such as the 'Great Lakes State' which makes sense with 4 out of the 5 great lakes (Erie, Huron, Superior, and Michigan) touching the state.
Michigan is also known as the 'Mitten State' because of its resemblance to a glove or mitten.
Another nickname that is very well known for Michigan is the 'Wolverine State' but what's the real reason why Michigan is called the 'Wolverine State'?
Turns out that the answer isn't as simple as you might think.
Michigan's nickname, "the Wolverine State," has several theories behind its origin.
What's The Real Reason Michigan Is Called The Wolverine State?
One theory is that the nickname comes from Michigan's fur trading history, where wolverine pelts were traded in Sault St. Marie, leading to the moniker "Michigan wolverines" and ultimately to the state nickname.
Another theory relates to the border dispute between Michigan and Ohio in 1803, during which Michiganders were called wolverines, possibly due to their tenacity and strength.
Additionally, the University of Michigan adopted the nickname of the state it represented, further popularizing the association with Wolverines.
Despite these theories, there has never been a verified trapping or sighting of a wild wolverine inside Michigan until February 2004, and no skeletal remains of a wolverine have been found in the state.
This suggests that the nickname may have more to do with symbolism and historical events than the actual presence of wolverines in the state.
Out of all of the theories behind the nickname I've found, the most common reason why was the war between Michigan and Ohio.
Since it turns out there is no definitive answer you can believe whatever you want.
25 Things Michigan Is Known And Famous For
Michigan is known as the Motor City and is home to Motown. But that just scratches the surface of what the Mitten state is known and famous for.
Gallery Credit: Big Joe Pesh
30 Famous Celebrities You Might Not Know Are From Michigan
You will definitely recognize these names and faces, but might be surprised to find out they're from Michigan.
Gallery Credit: Big Joe Pesh / Getty Images
8 landmarks Anyone In Grand Rapids Would Recognize
If you were born in Grand Rapids or have only lived here for a short time there's a good chance you will recognize the 8 landmarks
Gallery Credit: Big Joe Pesh