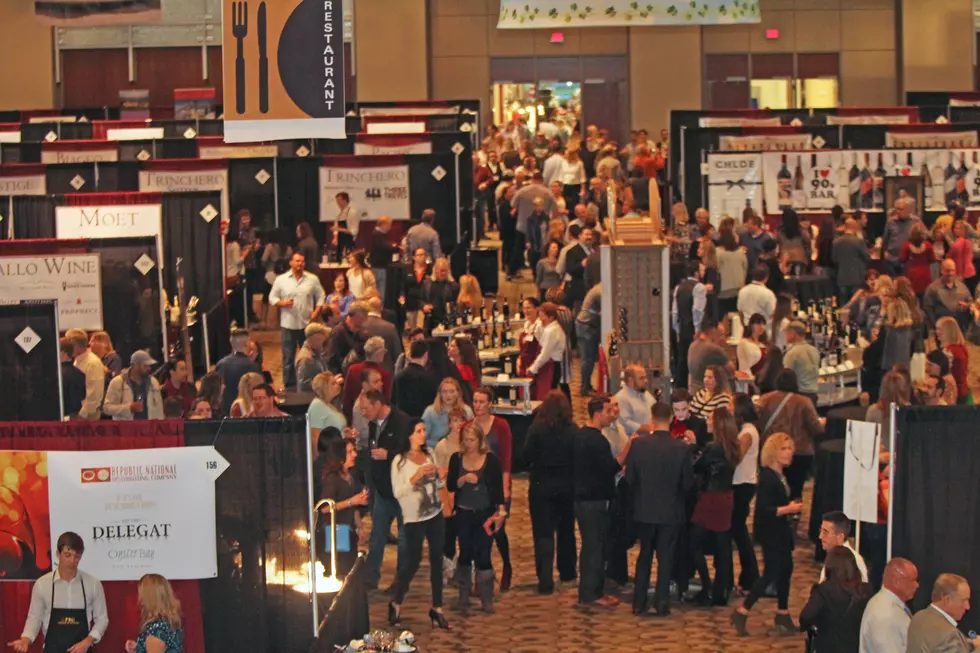 Wine, Beer, and Food Festival Is Back At DeVos Hall for 2022
CD STOUFFER Courtesy of Showspan
One of the top wine festivals in the country will be celebrating its 15th edition in West Michigan to kick off the 2022 holiday season.
How did Grand Rapids Wine, Beer, & Food Festival start?
The Wine, Beer, & Food Festival was originally a festival that celebrated fine wines from West Michigan and around the world and got its start back in 2008.
It's recently embraced its beer city roots while still being one of the preeminent Wine & Food events anywhere. In fact, in 2019 Forbes named the event one of the Top Fall Wine Festivals in North America.
What is the Wine, Beer, and Food Festival in Grand Rapids?
The festival is a showcase of wine, beers, spirits, and more with over 1200 offerings available during the event at DeVos Place.
The food doesn't take a backseat as many local restaurants have small plate offerings and the always popular 'pairing dinners' that offer an exclusive meal prepared with the chef at your sitting.
How do I get tickets for the Wine Beer & Food Festival in Grand Rapids & when is it?
The event will be open on Friday, November 18th from 4-10 pm & Saturday the 19th from 2-10 pm. You can get tickets online at GRWineFestival.com.
What can I expect at this year's Wine, Beer, & Food Festival in Grand Rapids?
While the event did return last year after a pandemic break in 2020, the event, like many others, seemed muted as cases of Covid rose in the fall of 2021.
According to Festival Manager Dawn Baker, organizers are looking forward to gathering again for this year's event.
Last year we were delighted to gather again with so many of our exhibitors, friends, colleagues, and guests to savor the finest foods and beverages in a safe and festive atmosphere...We are anticipating another spectacular event and look forward to presenting the stellar affair that Michigan has come to expect.
You Do Not Need To Wait For A Festival To Try These Newish West Michigan Restaurants
These are newish restaurants and bars people in west Michigan recommended for good food and drinks.