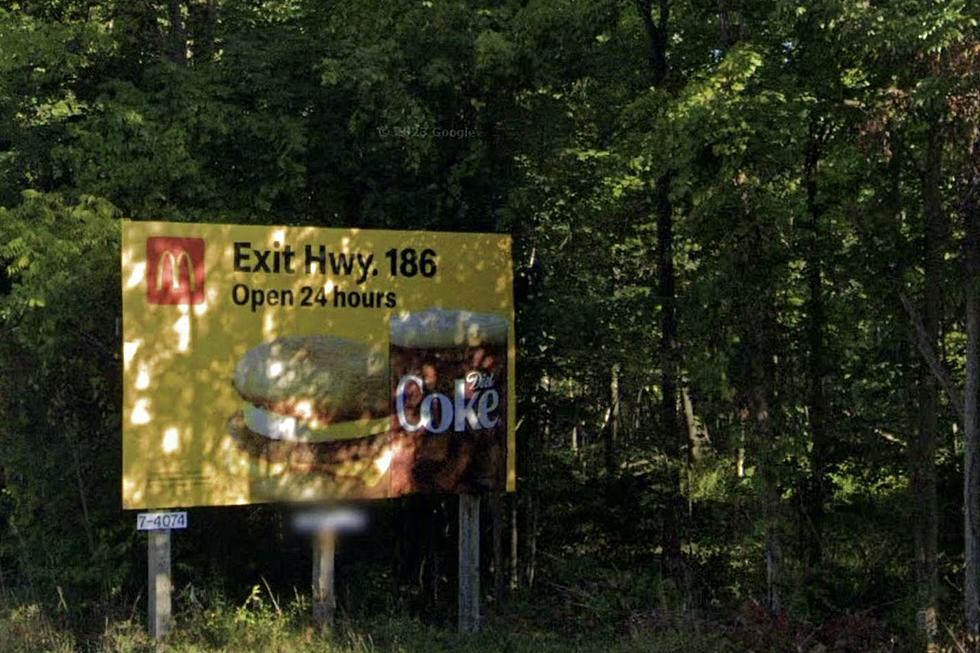 Everyone in South Haven is Confused by this 'Highway 186′ McDonald's Billboard
Google Maps Street View
Billboards for McDonald's restaurants are pretty common along highways announcing an upcoming exit or perhaps just to get your mouth to water thinking about your next meal. However, there's a McDonald's billboard on the outskirts of South Haven that no one can figure out.
The billboard is on westbound M-43 on the way into town. It reads "Exit Hwy. 186 - Open 24 Hours." Here's the problem. There is no 24-hour McDonald's in South Haven nor is there a highway numbered 186 or an exit number 186 near South Haven.
So what gives?
Understanding the Exit Hwy 186 McDonald's Billboard in South Haven
The billboard has been up for quite a while (which means someone is paying for it every month) and has caught the eye of the South Haven Michigan Chatline Facebook group.
There were many guesses as to what the billboard may mean. Without a doubt, it's a mistake.
The McDonald's in South Haven is on Business Loop I-196/LaGrange Street. If you were exiting I-196 from the south, you'd take Exit 18 and it's Exit 20 from the north.
From M-43, where this billboard is, drivers would continue straight to the end of the highway as M-43 ends a couple of blocks from the restaurant.
Best Explanation of the Mystery McDonald's Billboard in South Haven
The best explanation is a typo for Hwy. 186 meaning Interstate 196. Though that's the best explanation - a one-number-off typo - that doesn't have any meaning on M-43.
And if the intention was to direct traffic off I-196, the copy was written by someone not local as "hwy xxx" is not the parlance used in Michigan.
So it's almost certainly a typo and a mistake. It's too bad the board installer didn't think something was odd as they were putting the board up.
And if you're getting hungry for McDonalds, you'd probably be dreaming about these meals that are no longer on the menu:
LOOK: 15 Discontinued McDonald's Menu Items