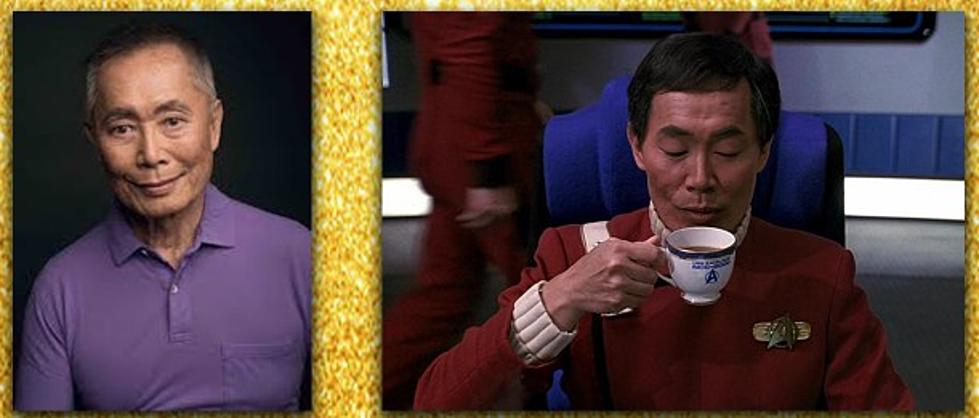 Star Trek's Star Ship Enterprise' Sulu (George Takei) Coming to Grand Rapids
Fox17/GR Comic-Con
Space, the final frontier!
How about Grand Rapids, the next frontier. Beam me up Scotty!
Well, we are, sort of because the Star Ship Enterprise' Sulu will be in Grand Rapids in November.
Sulu, or rather George Takei, a human rights activist and co-star of the series that  millions weekly on NBC for three years in the 1960s and subsequent feature films, will be speaking at a charity banquet for the Grand Rapids Pride Center before joining all the fun and making an appearance at Grand Rapids Comic Con!
Fox 17 announced that Takei will be giving a presentation at the Embassy Suites by Hilton on Saturday November 4 at 7:30 p.m. with a percentage of the proceeds to help fund programs at the Grand Rapids Pride Center.
Tickets for the charity banquet go on sale soon via Ticketmaster according to organizers and come with 2 autographed items— including one art piece created just for the event. There will be only 216 spaces available at the presentation.
Then it's on the the Annual Grand Rapids Comic Con on Sunday, November 5 at DeVos Place for an autograph session.
Grand Rapids Comic Con has grown to become one of the must Comic Con event in the U.S. since there will be so many comic/cartoon actors and voice artists such as:
Tom Kenny, the voice of Sponge Bob Square Pants will be there.
Bruce Boxleitner from CBS's "Scarecrow and Mrs. King," the popular TV series "Babylon 5," and Disney's "TRON: Legacy," among many other shows and movies, will be there.
Candi Milo will be there, too.
You'll recognize her voice from the many TV shows she has created characters for, Dexter from DEXTER's LABORATORY, Cheese, Coco and Madame Foster from FOSTER'S HOME FOR IMAGINARY FRIENDS, The Flea, Ricochet's Mom and The Headmistress from MUCHA LUCHA, and many others.
And of course George Takei on Sunday. It should be a ball!
LOOK: Do you know these iconic quotes from '70s TV shows
Stacker
looked through the vast array of groundbreaking 1970s television and identified 25 of its most iconic (and most memorable) quotes.